| Analysis & Requirements | Description |
| --- | --- |
| Architecture Validation | Cephas Consulting provides an extensive, rule-based validation of the quality, consistency, and accuracy of the models created in Enterprise Architect. |
| BigLever | Enterprise Architect/Gears Bridge™ integrates model driven engineering and product line engineering technologies – enabling Enterprise Architect models to be used as configurable shared assets across products in a product line portfolio. |
| BPMN 2.0 Validation | Cephas Consulting offers a free BPMN 2.0 Validation extension to Enterprise Architect version 9.0 or later! |
| BPMN Generator | The BPMN Generator extension for Enterprise Architect provides the functionality to generate a BPMN 2.0 process flow diagram from Use Case textual scenarios. |
| EA Connector for Polarion | EA Connector for Polarion Requirements encourages team collaboration allowing users to share features of Requirements designed in Enterprise Architect. |
| RaQuest | RaQuest is a Requirements Management tool for Enterprise Architect that can manage and track changes. |
| Visio-to-BPMN 2.0 Process Conversion | Cephas Consulting offers a service to convert your XPDL based process models into the official BPMN 2.0 notation. |
| XPDL-to-BPMN 2.0 Process Conversion | Convert your Visio (business) process models into the official BPMN 2.0 notation, even if the Visio diagrams were not created using the BPMN stencil! |
Architecture Validation

The Architecture Validation extension offered by Cephas Consulting provides an extensive, rule-based validation of the quality, consistency, and accuracy of the models created in Enterprise Architect. The customizable rules target connectors, diagrams, elements, and properties.
Validation can be applied at the level of a single package structure, or against the entire repository. Rule violations are reported in a dedicated tab of the Output Window, with active hyperlinks to the offending diagram, element , or property.

For more information, please visit:
http://enterprisemodelingsolutions.com/architecture-validation-extension/
Enterprise Architect Gears Bridge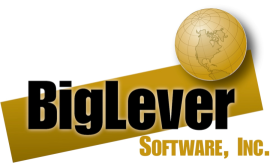 BigLever Software's Enterprise Architect/Gears Bridge™ enables engineering organizations to utilize Enterprise Architect MDD models as configurable shared assets within their Gears production lines, and Gears PLE constructs as first-class systems and software engineering mechanisms for managing product line diversity in Enterprise Architect MDD models.
More specifically, the Bridge allows users to:
Use PLE mechanisms to manage the diversity for a full product line in a single, consolidated MDD model, as a highly scalable alternative to cloned copies or one-size-fits-all UML and SysML models.
Automatically configure Enterprise Architect models for different products by making feature choices in a Gears feature profile.
Convert Enterprise Architect model elements into Gears variation points to encapsulate the PLE diversity for that model element, without extending or complicating UML and SysML models.
Use one or more Enterprise Architect models – either packages or projects – in a larger collection of shared assets across the full engineering lifecycle for a product line portfolio.
Perform integrated PLE operations – such as product configuration, variation point editing and variation impact analysis – directly from Enterprise Architect menus.
For more information:
http://www.biglever.com/ecosystem/bridges/sparx.html
BigLever Software
Website:
http://www.biglever.com
Phone: 1+512-426-2227
Email:
info@biglever.com
BPMN 2.0 Validation

Cephas Consulting provides an Enterprise Architect extension for validating BPMN 2.0 models against the official OMG® specification. Validating business process models is important for ensuring their quality and consistency, and is a critical prerequisite for making them executable. This software is made available for free to any Enterprise Architect User. (for details please refer to our web page).
Validation occurs at the diagram level, with warning and error messages listed in Enterprise Architect's Output window. Clicking a message will select the corresponding element in the Project Browser, while double clicking will open its properties window to facilitate correcting the issue.

For more information, please visit:
http://enterprisemodelingsolutions.com/bpmn-validation/
BPMN Generator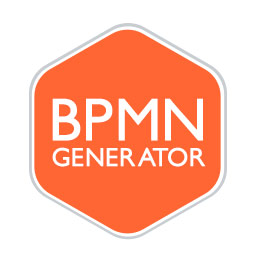 The BPMN Generator extension for Enterprise Architect has been developed by Dunstan Thomas Consulting Ltd to provide the functionality to generate a BPMN 2.0 process flow diagram from Use Case textual scenarios.
Functionality and Benefits

The BPMN Generator saves time and effort by automatically generating these BPMN 2.0 process flows from textual use cases and provides the modeller with options to set:
The top margin of the generated diagram.
The left margin of the generated diagram.
The default height of each task.
The adjustment height of each task (used to ensure that text fits in a task).
Whether or not a new diagram and elements will be generated rather than overwrite any existing diagram and elements.
The BPMN Generator Extended Edition has all the functionality listed above but allows multiple diagrams to be generated. The Generator will display a list of use cases from:
The repository.
A selected package.
A use case diagram.
The user can then select one or more of these use cases to generate BPMN diagrams.
Website: http://dthomas-software.co.uk/
Learn More: Video demo
EA Connector for Polarion

EA Connector for Polarion Requirements encourages team collaboration allowing users to share features of Requirements designed in Enterprise Architect.
Features and Benefits
Diagrams and elements come to life and becomes part of the ALM process in the Polarion collaborative platform.
By means of Polarion's work items management, requirements engineers can:
Add textual description to requirements
Manage approval lifecycle of requirements
Link requirements designed in Enterprise Architect with business requirements defined in Polarion
Emerasoft Srl
Web site: www.emerasoft.com
Mail: connectors@emerasoft.com
Tel: +39 011 19879273
Download the Lite Version of the Connector on:
http://extensions.polarion.com/polarion/extensions/extension.jsp?extension=PE-376

RaQuest

RaQuest is a Requirements Management tool for Enterprise Architect (EA). Requirements Management may be used for managing the requirements of systems and applications effectively. With RaQuest, you can track changes of requirements and manage requirements with a range of features. RaQuest is the ideal tool for the enhanced development of your software applications.
For more information, please visit: www.raquest.com
Visio-to-BPMN 2.0 Process Conversion

Convert your Visio (business) process models into the official BPMN 2.0 notation, even if the Visio diagrams were not created using the BPMN stencil!

Bringing these models into the Enterprise Architect repository allows not only the formal mapping of processes and steps to both upstream and downstream artifacts (such as goals, requirements, services and applications), but also enables leveraging tool features such as version control, documentation generation and simulation when managing and evolving these models.

For more information, Please visit Cephas Consulting Corp. at:
http://enterprisemodelingsolutions.com/visio-to-bpmn-conversion/
XPDL-to-BPMN 2.0 Process Conversion

Cephas Consulting offers a service to convert your XPDL based process models into the official BPMN 2.0 notation. The only requirement is the ability to export the models out of your current tool into an XPDL 2 compliant XML representation.
Once converted, the rich feature set of Enterprise Architect will allow you to not only trace your processes and activities to both upstream and downstream artifacts (such as business goals, requirements, web services and applications), but also to leverage business process validation and simulation.
For more information, please visit:
http://enterprisemodelingsolutions.com/xpdl-to-bpmn/