| Architecture & MDD | Description |
| --- | --- |
| APG ModelFlow™ | APG ModelFlow™ significantly reduces time lost to EA data bottlenecks and increases data accuracy at companies employing multiple EA tools, and where EA data is distributed in independent data repositories. |
| AUTOSAR Engineer | AUTOSAR Engineer is a product package from LieberLieber for the professional creation of AUTOSAR models using Enterprise Architect. |
| Biner EASI | Biner EASI is a full integration of Enterprise Architect, ArchiMate and TOGAF in one software plug-in, helping you kick-start your EA process straight away. |
| CIM EA | CIM EA can create and edit CIM Profiles as standard UML models, as well as generate CIM-based artifacts. |
| CodeTrigger | The CodeTrigger C# code generation plugin for Enterprise Architect enables users to go from Enterprise Architect data model/database to complete working end to end multi-tier application with a few clicks. |
| (EA)2 | (EA)2 extends and hones Enterprise Architect for modeling Enterprise Architecture. |
| Embedded Engineer | Embedded Engineer is part of the tool chain for the development of Embedded Systems. |
APG ModelFlow™

APG ModelFlow™ is a platform for exchanging model content between Enterprise Architect and federated enterprise data repositories. With APG ModelFlow, end-users can leverage data directly in Enterprise Architect that from external sources that contain architecture-relevant information such as application/technology inventories, financial data, and other enterprise architecture tools (including IBM Rational System Architect and Troux Architect). APG ModelFlow also enables coexistence of multiple EA tools (or as a migration mechanism) to remove friction between groups in an organization that use different tools.
Functionality and Benefits
Rapidly exploit enterprise content for architecture-based decision making without custom coding or scripting
Seamlessly exchange architecture model content among multiple IT tool-sets to maximize usage throughout the IT value chain (Plan-Build-Fulfill-Run) and Architecture value chain (Understand-Analyze-Decide-Respond)
Automatically create and update EA model content including packages, elements, tagged values, and relationships, including package and element hierarchies
Reliably synchronize previously imported architecture content as it changes in source data repositories (such as application portfolio management, configuration management database, human resource, IT finance) via scheduled updates
Contact Details

URL: www.aprocessgroup.com
Phone: 1.800.787.4028 (toll-free US) or +1.651.204.9282 (toll and international)
Email: info@aprocessgroup.com

See more:
http://www.aprocessgroup.com/products/apg-modelflow
AUTOSAR Engineer

LieberLieber AUTOSAR Engineer is a product package from LieberLieber for the professional creation of AUTOSAR models using Enterprise Architect by Sparx Systems. This package is based on a UML AUTOSAR profile that allows the creation of models directly in Enterprise Architect in accordance with the AUTOSAR 4 Virtual Function Bus (VFB) specification. The profile provides all necessary AUTOSAR elements like components, interfaces, runnables, etc.
The LieberLieber Modeling Assistants are built in to ensure fast and fluid modeling. These assist modelers by, for example, automating the transfer of setting when model elements are connected, or during the layout of components with port elements. They increase productivity, save time, provide extended layout functionalities and ensure a valid model, because they extend the model validation capabilities of Enterprise Architect with a focus on AUTOSAR modeling.
You can export the data from your AUTOSAR model using the LieberLieber AUTOSAR Connector in the AUTOSAR ARXML format, with which a continuous AUTOSAR tool chain can be configured or the model can be integrated into an existing tool chain.
LieberLieber AUTOSAR Engineer offers the following features:
Support for the AUTOSAR 4 VFB modeling standard (component types, interfaces, runables, …) by a UML2 profile
Inclusion of further modeling options (e.g. modeling of events to start runnables)
Intelligent modeling support from modeling assistants in the background – e.g. name, type and direction are automatically set on a new connected port
Enterprise Architect Quick-Linker is supported
Mixed modeling with UML and SysML in the same repository is possible and supported
BARXML export
The following show two AUTOSAR VFB models created with the help of LieberLieber AUTOSAR Engineer. This example is from the AUTOSAR 4 VFB specification.
The modeling of behavior of component such as runnables, events and inter-runnable variables is supported by LieberLieber AUTOSAR Engineer.
To learn more or to schedule a demo, contact us today:
http://www.lieberlieber.com/en/autosar-engineer-for-enterprise-architect/
Biner EASI

Biner EASI is a full integration of Enterprise Architect, ArchiMate and TOGAF in one software plug-in, helping you kick-start your EA process straight away.
Functionality and Benefits
Biner EASI (Biner Enterprise Architecture Standard Integration) is a EA solution in the shape of a software plug-in (BEASI) which completely integrates TOGAF and ArchiMate in Sparx Enterprise Architect.
Biner EASI contains pre-configured structures based on the ADM model, using ArchiMate as modelling language. This saves you a lot of time consuming preparation work, meaning that you will be able to get started with your EA work straight away.
Contact Details
For more information visit: www.biner.se/en
CIM EA

CIM EA is a free add-in which extends Enterprise Architect to provide a single environment in which users can manage the IEC Common Information Model (CIM) together with CIM Profiles. Using CIM EA, you can create and edit CIM Profiles as standard UML models, as well as generate CIM-based artifacts from them, all from within Enterprise Architect.
Functionality and Benefits
Create and edit CIM Profiles as UML models

Maintain profiles in UML alongside the CIM
Familiar modeling environment

Integrated into Enterprise Architect

No external tools or technologies
Eliminates XMI model exports

Generate artifacts from within Enterprise Architect

Quickly create artifacts such as XSD and RDF
Efficiently iterate model development and regenerate artifacts

Streamlined user experience

Fast and intuitive CIM Profile creation and editing
For more information on CIM EA, please email: support@cimea.org
Url: www.cimea.org
CodeTrigger

The CodeTrigger C# code generation plugin for Enterprise Architect enables users to go from Enterprise Architect data model/database to complete working end to end multi-tier application with a few clicks.
Some of the options available to Enterprise Architect users via the CodeTrigger plugin are:
Generate fully implemented SQL stored procedures/inline SQL/Packages for SQL Server/MySQL/Oracle databases
Fully implemented Data Access Classes, Business layer classes, with lazy member collections, dependency injection and IOC Patterns, compatible with containers such as Microsoft Unity, & Ninject
Generate WPF, ASP.NET & Winforms samples, WCF service layer, and Interface definition files
Easily configure the CodeTrigger output within EA for multi tier applications, or projects with multiple database sources
Within the Enterprise Architect project users can generate/inject code directly into an existing Visual Studio VS2010\VS2012 project, enhancing collaboration within teams where some users work with EA and some with Visual Studio.
For more information, please visit: https://www.codetrigger.com/?source=ea
(EA)²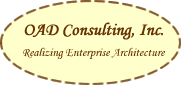 (EA)² is an add-in product that extends and hones Enterprise Architect for modeling Enterprise Architecture. It includes a framework and supporting tools for providing architectural guidance and conformance and turns the model repository into a knowledge base used for Architecture Driven Planning.
Modeling your Enterprise Architecture
(EA)² provides toolbox elements for modeling each architectural view, i.e Business, Application, Data, and Infrastructure, as well as for linking across views for a vertical slice of the architecture. Architectural conformance is ensured by prescribed diagram types and quick links that provide the allowable interactions among the elements, both horizontally and vertically.
Communicating the Architecture to all Stakeholders
Designs created for each architectural view speak to constituent stakeholders in their own terms. Enterprise architects can review vertical slices for conformance to architectural directions.
Performing Architecture Based Planning
(EA)² provides roadmaps for moving from current to future states. It provides SQL views that leverage the underlying meta-model, making it easy to design comprehensive reports showing the relationships among the architectural assets and how they relate to the roadmaps.
For more information go to:
www.OADConsulting.com
Embedded Engineer

✓ Improved C code generation
✓ Efficient C++ code generation
✓ Debugging on the model level (UML)
✓ User code synchronization
✓ Requirements Tracing
LieberLieber Embedded Engineer for Enterprise Architect has been developed as part of the tool chain for the development of Embedded Systems, since only with an integrated solution can model-driven approaches in embedded software development be efficiently applied.
Embedded Engineer Version 2.0 offers improved code generation from ANSI-C code from UML structures, state machines and activity models, as well as – brand new – the generation of C++ source code. The automated code generation creates detailed documentation at the same time. Existing solutions must not be converted, since a clean integration of model-based and classic development exists. Compliance with norms is simplified, since only the Code Generator must be adapted. Since the source code is delivered at the same time, necessary adjustments are easily possible and no dependency on solutions providers is generated.
With the UML Debugger, included in Embedded Engineer, LieberLieber has solved a problem which has influenced several generations of code-generation tools. Whereby development has always taken place on the UML model level, debugging was then carried out in C or C ++. With the UML Debugger, debugging is now carried out directly on the model level, which represents a great step in the development of model-based development.
Download your 90-day trial version now:
http://www.lieberlieber.com/en/embedded-engineer-for-enterprise-architect/