| Third Party Frameworks | Description |
| --- | --- |
| EA-Matic | EA-Matic is an add-in for Sparx Enterprise Architect that enables rapid EA add-in development. |
| Insurance Frameworks Inc | Insurance Frameworks Inc. provides an enterprise business framework, business reference models and methodologies for the insurance, wealth management and banking industry. |
| SGAM Toolbox | The "SGAM Toolbox" supports the development of Smart Grid Architectures in reference to the "Smart Grid Architecture Model" (SGAM) |
EA-Matic

EA-Matic is an add-in that enables rapid EA add-in development. It uses the built-in scripting features of EA to relieve you of developing, building and deploying full-blown EA add-ins. Aimed at corporate environments, it greatly reduces the time to introduce new functionality. With EA-Matic you can develop your EA add-in using nothing but EA, and deploy changes instantly to all model users.
The possibilities are endless. You can validate your own modelling rules, keep your model consistent by preventing the deletion of elements that are still used, add your own context menus, or make self-maintaining diagrams. The only limits are those of your imagination.
The table below shows how add-in development with EA-Matic differs from classic add-in development.
| | | |
| --- | --- | --- |
| | EA-Matic | Classic add-in development |
| Required tools | Only EA | Visual Studio, Sharpdevelop, or equivalent IDE |
| Installation of a new version | Instantly available for all users without the need to install anything again on the workstations. | Msi-deployment on all workstations |
| Languages | VBScript, JScript, JavaScript | VB, C# |
| Security access on development machine | Normal user rights are enough. | Local Administrator rights required. |
For More information: http://bellekens.com/ea-matic/

Insurance Frameworks Inc.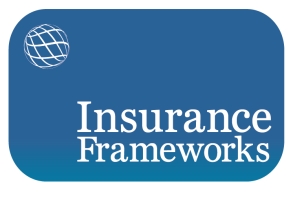 Insurance Frameworks Inc. provides:
an enterprise business framework
business reference models
methodologies
for the insurance, wealth management and banking industry at a low cost.
Our mission is to share knowledge at a low cost with the following types of organizations:
P&C
Life
Health
Life and health
Worker's compensation
Pension funds
Banks and credit unions
Consulting and technology providers.
These frameworks and models were developed after working with more than 100 financial institutions around the world.
The Panorama 360 Enterprise Business Framework is a road map for managing, planning, designing, developing and implementing business processes, and technology. This framework defines in excess of 500 business functions (capability model) as well as the data models, all with their definitions.
This Enterprise Business Framework has been captured using Enterprise Architect.
Contact: Pierre Gagne at Pierre.Gagne@InsuranceFrameworks.com
SGAM Toolbox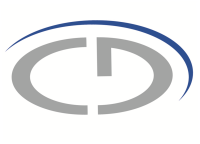 Overview of Plug-In
The "SGAM Toolbox" supports the development of Smart Grid Architectures in reference to the "Smart Grid Architecture Model" (SGAM) as proposed by the "Smart Grid Coordination Group" among the European mandate M/490. It aims at supporting all stakeholders along the engineering process of Smart Grid systems.
Functionality and Benefits
The core element of the tool is a Metamodel of the SGAM that provides a Domain Specific Language (DSL) for modelling. As the focus of the tool is on applicability, it delivers numerous templates, reference data and more. It is complemented with a very well documented step-by-step development process. In addition, some video tutorials, reference examples and Scientific Publications (addressing the background) support an easy start. The tool is free to use.
Contact Details:
Christian Neureiter
Salzburg University of Applied Sciences
Josef Ressel Center for User-Centric Smart Grid Privacy, Security and Control
Urstein Sued 1 | 5412 Puch/Salzburg | Austria
fon: +43 (0)50-2211-1328 | fax: -1349
mail: christian.neureiter@en-trust.at
web: http://www.en-trust.at/downloads/sgam-toolbox/