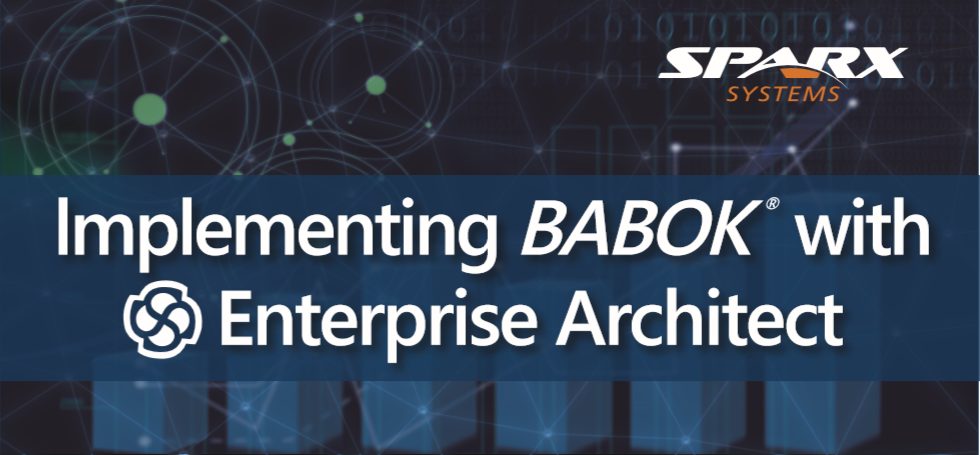 A rich and detailed guide, with hundreds of fully worked examples.
The ultimate reference to using BABOK® Guide v3!
The BABOK® Guide v3 at your fingertips in the model
Fully worked case study and examples
Diagrams and tools section describing what to use
Example links for each Knowledge Area, Task and Technique
Links to online help with complete tool coverage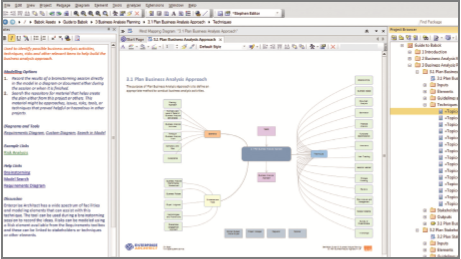 BABOK® Guide v3 in the Model
The combination of assured instruction from the BABOK® Guide v3 and a clear visual model in Enterprise Architect showing standards based execution, is a recipe for confidence based results. Context sensitive "How to" examples of technique application, deliver Enterprise Architect's powerful and productive features to your fingertips.
Case Study and fully worked Example
Get a head start. From Business Analysis Planning through Requirements Management; from Solution Design to Solution Evaluation, Enterprise Architect provides a fully worked, Case Study covering every knowledge area, task and technique in the BABOK® Guide v3. For the most challenging initiative, utilize diagrams, matrices, charts, documents, and a rich choice of tools in Enterprise Architect.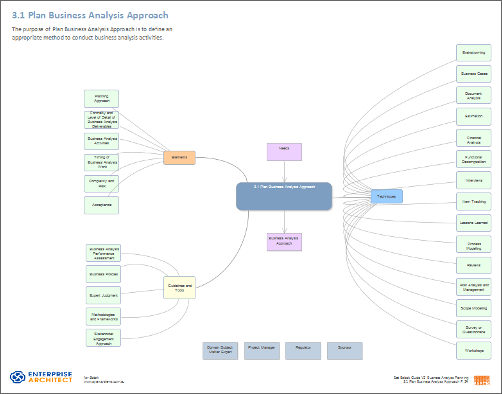 Graphical Navigation
Tasks in the BABOK® Guide v3 knowledge areas are presented as diagrams with access to the guide from the diagram. The clickable navigation diagram shows Inputs, Outputs, Elements, Guidelines and Tools, Techniques and Stakeholders.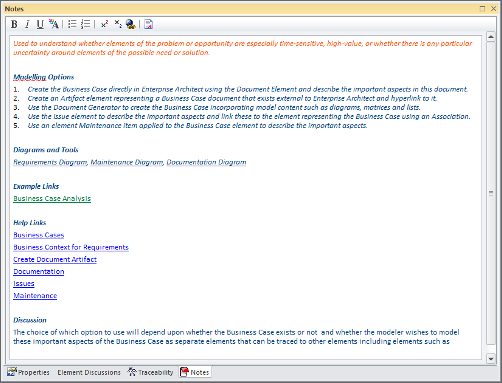 Guidance at Every Step
For every technique in the context of the current task and knowledge area including:
Modelling Options
Diagrams and Tool
Examples Help Topics
Discussions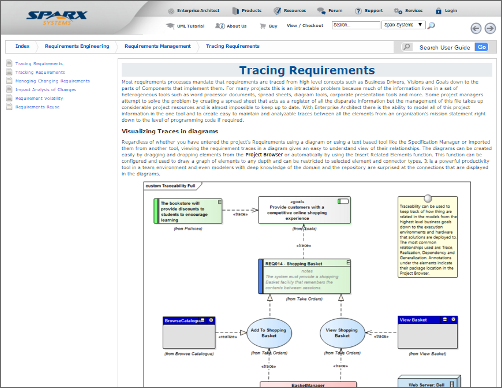 Enterprise Architect User Guide
Detailed descriptions will teach you how to use the tool. Videos, slideshows and white papers add to the rich set of guidance that will help you become an expert Business Analysis.

Register to stay up to date with all our product and webinar announcements:

Additional Resources:

Enterprise Architect: