The Open Group Architecture Framework (TOGAF®) is one of the most widely accepted methods for developing enterprise architecture, providing a practical, step-by-step approach.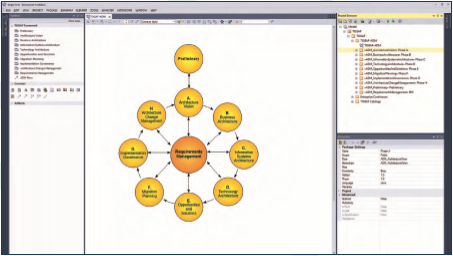 Sparx Systems equips Enterprise Architect users with a model-based framework for implementing architectures using the TOGAF-9.1 Architecture Development Method.
Tightly integrated with Enterprise Architect, MDG Technology for TOGAF® extends UML 2.5 to support The Open Group's approach to information systems architecture.

MDG Technology for TOGAF® helps enterprise architects to align business processes and IT systems with strategic enterprise goals under the TOGAF 9.1 method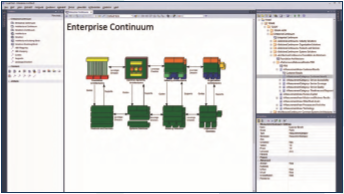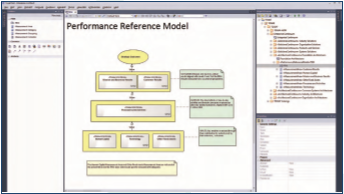 Align your strategic business goals and IT solutions
The technology allows practitioners to:
Implement all phases of the TOGAF Architecture Development Method (ADM)
---
Create visual models of As-Is and To-Be architecture
---
Model all four TOGAF architecture domains: Business, Application, Data and Technology
---
Productively document all TOGAF® work Products
---
Leverage the Archimate profile built into Enterprise Architect
---
Features:
A visual clickable interface for the TOGAF ADM
---
Support for the latest TOGAF 9.1 framework
---
Detailed model structures to organize TOGAF® work products
---
Reference models for Federal Enterprise Architecture (FEAF)
---
UML Profiles for FEAF Business, Performance, Service and Technical Reference Models
---
Extended diagrams for visualizing TOGAF, FEAF and Business Architecture elements
---
Support for OMG's Business Motivation Model (BMM) standard
---
Out-of-the-box TOGAF 9.1 Enterprise Continuum model
---
Effective management of model dependencies using Enterprise Architect's Relationship Matrix and Hierarchy Views
---
Architecture Content diagram support for TOGAF 9.1's Architecture Content Metamodel
---

The Open Group Certification logo is a trademark and the word TOGAF is a registered trademark of The Open Group in the United States and other countries. All other product names are owned by their respective own

Additional Resources: