WebConfig - Add a License
After sending a License Request to the Sparx System's Sales Team, they will reply with your License Certificate file. You can then add your license to the Pro Cloud Server.
On the Pro Cloud Server License screen, click on the Add License button. The Add Pro Cloud Server License screen is then displayed.
Click on the Browse button, select the supplied License Certificate file (*.lic or *.crt), then click OK.
The details of the License Certificate will be loaded and the license should appear in the list on the Pro Cloud Server Licenses screen, similar to: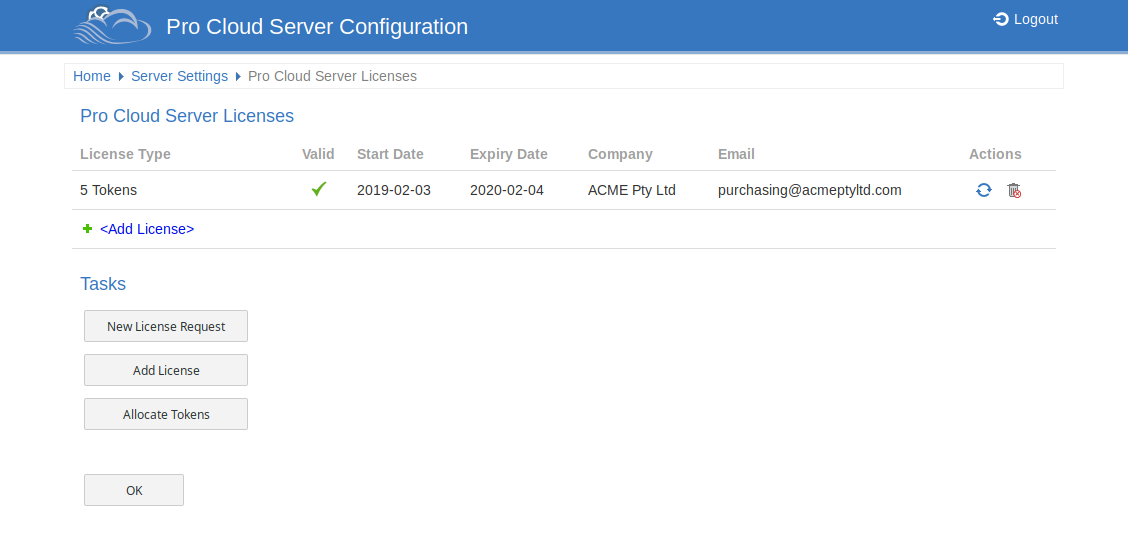 When returning to the WebConfig Home page, the Server Summary details should now display the appropriate information for your license.
Learn more