1
« on: March 07, 2015, 12:32:12 pm »
Dear EA users,
I am big fan of Enterprise Architect, and recently took a front to automate some documents using templates, specifically for document use cases, test reports, user interface description, among others.
As a programmer, I come from a previous experience with Jasper iReport and SAP Crystal Reports, which are excellent tools for reporting (document templates).
I come through this post, explain some difficulties I got working with EA document templates (which is not yet finalized):
1) There is no conditional statements to hide custom fields or even table headers?
2) How do I show or hide a template fragment given a certain condition?

My first mission is to finalize a use case document containing the following sections:
1) Revision History
2) Table of contents
3) UC Description
4) Actors
5) Pre-conditions
6) Event Flow (scenarios)
  6.1) Alternate Flows
  6.2) Exception Flows
7) Post-conditions

Extension points
9) User Interface Description (user form details)
10) References
So far so good, I did everything with some difficulty using the assistance of more than 500 lines of JScript code (to fulfill my document model). The EA report template designer is too limited at this point.
What is just missing, is to get the user interface information that are the forms that the user sees in accordance with the use case description (like user registration form to user registration use case description).
Here: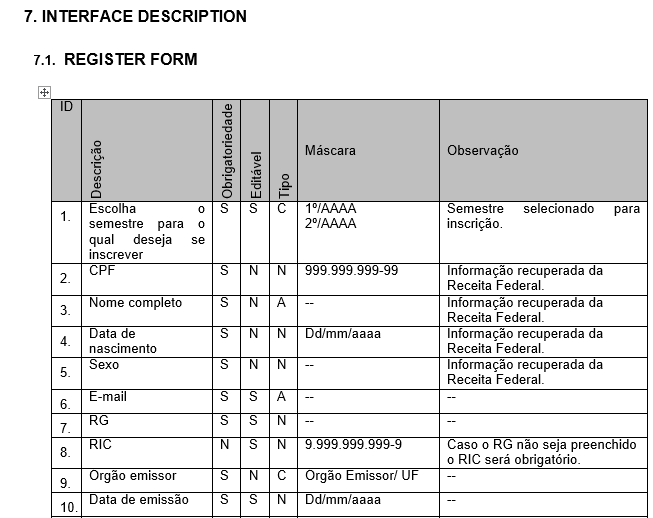 These forms have been created within an element of type "Screen" that is proposed by the user interface diagram (extended model in EA).
Here: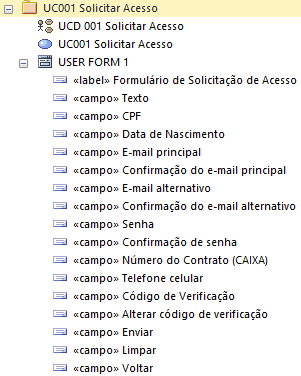 I can see the connector within the element (realization relationship), but how to bring all the elements (form fields of the screen element) for the document to be generated in this way? Ok, I will need to use a template fragment, but I cant use table headers and conditional statements to bring the fields to the example above..
Thank you all!