Apexnet Software Factory
Apexnet Software Factory provides service focused on three main areas: software systems development, web site development, and mentoring on software engineering practices and tools. Our expert team of dedicated professionals also lecture software engineering at various universities.
Apexnet Software Factory offers the following services:
| | |
| --- | --- |
| • | Software Engineering |
| • | Application Service Provider |
| • | UML and methodologies coaching |
| • | Web Site Development |
| • | Web Site Usability tests |
For further information please contact us:
Email: ea@apexnet.com.ar
Tel: (+54 11) 5219 - 3405
www.apexnet.com.ar

Epidata Consulting
Epidata Consulting was the first Latin American company specializing in software architecture and is now a market leader in Argentina. Epidata Consulting has more than 6 years of experience working with Sparx Systems, which has allowed them to provide integral solutions related to Enterprise Architect and acquire experience in training services and consulting on Enterprise Architect.
Valuable solutions related to the use and implementation of Enterprise Architect
Epidata Consulting offers consulting services related to the use of Enterprise Architect in adopting new processes and methodologies. The services are carried out by specialized professionals, with proven experience in Enterprise Architect.
Services
Consulting services, mentoring and training in Software Engineering
Creation and validation of architectures
SOA Assessment
Custom-made development solutions
Performance and profiling service for applications
Fire Fighting in productive applications
All solutions are centered on the needs of each particular customer, following quality standard guidelines and focusing on continuous improvement to guarantee success in every project. Some customers who trusted Epidata Consulting are: HSBC, VISA, Cencosud, Nextel, T-Systems, Galeno, Tenaris, Banelco, Claro (CTI), among others.
For further information please contact us:
E- mail: enterprise.architect@epidataconsulting.com
Phone: (+5411) 5031-0060
Business Address: Maipú 521 1°A
Ciudad Autónoma de Buenos Aires - ARGENTINA
Fax: (+5411) 5031-0061
Web: http://www.epidataconsulting.com/site/pages/partners/Enterprise-Architect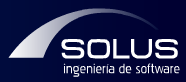 Solus
Solus is a company consolidated as an Information Technology and Communication services provider for both Software Development teams and clients in general, with high specialization in mentoring and coaching on modern Software Engineering practices and tools, quality processes and standards, and also in software development using cutting-edge technologies. It is conformed by a solid interdisciplinary team of professionals with active participation in university research centers.
Services:
Object-Oriented Technologies tools and practices:
| | |
| --- | --- |
| • | Software Engineering |
| • | Software Development Processes |
| • | Standards for Development Process Improvement (CMM, CMMI, ISO) |
| • | Project Management and Administration |
| • | Quality Assurance |
| • | Object-Oriented Design with Patterns |
Systems Development:
| | |
| --- | --- |
| • | Custom Desktop and Back Office Applications |
| • | Legacy systems maintenance, update and migration |
| • | Network and Servers Installation, Configuration and Administration |
| • | Web Site Development and Hosting |
Please visit our website at www.solus.com.ar or email us at ea@sparxsystems.com.ar.
Contact Details:
Avenida San Martín 1351 piso 1 of 4
(+ 54 261) 4 294 115
(5500) Mendoza - Argentina

Contart
Contart is a Brazilian consulting firm devoted to making its clients more productive and competitive by strategically applying Information Technology to boost business performance. From inception to deployment and operation, Contart offers multiple competencies to transform your plans and needs into effective business results. To help IT organizations, Contart devotes a special line of business to software engineering, offering the following categories of services:

| | |
| --- | --- |
| • | Process Design, Assessment and Improvement (including CMMi enablement) for Software Engineering |
| • | IT Service Management Consulting (including ITIL and COBIT) |
| • | Strategic Business Plan and Alignment of IT and Software Areas |
| • | Training |

Contart - São Paulo - Brazil
URL: www.ctgi.com.br
Phone/Fax: +55 11 3722-2335
E-mail: info@ctgi.com.br

Contart é uma firma brasileira de consultoria dedicada à produtividade e competitividade dos seus clientes, aplicando estrategicamente a Tecnologia da Informação ao aumento do desempenho de negócios. Desde a concepção até a implantação e operação, a Contart oferece múltiplas competências para transformar os seus planos e necessidades em resultados efetivos para o seu negócio.
Para ajudar as organizações de TI, a Contart criou uma linha de negócios especialmente dedicada à engenharia de software, oferecendo as seguintes categorias de serviços:

| | |
| --- | --- |
| • | Desenho, Avaliação e Aprimoramento de Processos (incluindo CMMi) para Engenharia de Software |
| • | Consultoria em Gerenciamento de Serviços de TI (incluindo COBIT e ITIL) |
| • | Planejamento e alinhamento estratégico das áreas de TI e Software. |
| • | Educação |

Contart - São Paulo - Brasil
URL: www.ctgi.com.br
Fone/Fax +55 11 3722-2335
e-mail: info@ctgi.com.br
OAT Solutions
OAT Solutions is a brazilian company focused on consultancy, training and providing tools for improving the software acquisition, development and maintenance processes.
The services and products provided by OAT are result of the combination of state-of-the-art and pragmatic methods that produce predictable and proven results in the following areas:
| | |
| --- | --- |
| • | IT Mentoring (UML, Object Oriented technologies, SOA) |
| • | Software process definition (RUP, Iconix, XP, DSDM) |
| • | Quality improvement (CMM, CMMI, ISO) |
| • | Project Management (PMBOK, PRINCE) |
| • | Corporate Governance (SOX, ITIL, COBIT) |
and best practices adoption (requirements management, configuration management, quality assurance, testing, visual modeling).
Over the years OAT Solutions has been continuously improving its level of support and knowledge related to Enterprise Architect and its complementary products. OAT Solutions has successfully trained over 300 professionals in both Enterprise Architect and UML.
For more information please visit www.oatsolutions.com.br
Contact Details:
OAT Solutions
Director: Álvaro D'Alessandro
Fone/Fax: 55-11-5594-4891
e-mail: ea-info@oatsolutions.com.br

Craftware
Craftware Consultores Ltda. is a software firm from Santiago, Chile. We are dedicated to consulting, training and mentoring services, as well as software systems development and process reengineering.
For further information, please visit our web site at www.craftware.net.
Craftware Consultores Ltd
San Antonio 19/702
Santiago, Chile
Telephone: +(56) 2 4665485
Email: info@craftware.net
Arquesoft
Arquesoft is a consulting company specialized in implementing working environments for modeling enterprise architecture, business process and software design, providing customized solutions based on Enterprise Architect that fit the customer requirements. We leverage the learning curve in order to reduce the time-to-model and improve the efficiency of the model by using custom setup strategies that adapt the customer processes and procedures.
Our help-and-teach vision demystify the use of Enterprise Architect, bringing to the end-users the knowledge to solve their own challenges taking advantage of the multiple tools that Enterprise Architect provides.
Our Services:
| | |
| --- | --- |
| • | Consulting services and training in Enterprise Architecture, BPM and software modeling |
| • | Setup of Enterprise Architect environments (including Pro Cloud Server) |
| • | Customization of modeling process: scripting, profiles, custom MDGs, document templates, dashboards, workflows, etc. |
| • | Modeling migration from other tools and automation. |
| • | On-demand support for Enterprise Architect. |
For more information please visit www.arquesoft.com

Arquesoft S.A.S
Cra 43 A # 1-50 Torre 1 Of 652
San Fernando Plaza
Medellin, Colombia
Phone/Whatsapp: + (57) 3012094359
Email: comercial@arquesoft.com
Universal Technology EU
| | | |
| --- | --- | --- |
| Universal Technology EU is a company dedicated to the analysis, development and implementation of information systems with end technologies, being strong, in design of distributed applications, following strict quality standards, for which it has developed its own models and patterns, combining suitable technologies such as XML, XSLT and J2EE. The standards kept in the elaboration of its products, assure the satisfaction of its clients, improving production, and accelerating growth of companies. Universal Technology EU also offers training, software and in general, the tools so that the companies and development teams, model their software doing effective use of UML and business best practices. | | Universal Technology EU es una empresa dedicada al análisis, desarrollo e implementación de sistemas de información con tecnologías de punta, siendo su fuerte, el diseño de aplicaciones distribuidas, siguiendo estrictos estándares de calidad, para lo cual ha desarrollado sus propios modelos, combinando adecuadamente tecnologías tales como XML, XSLT y J2EE. Los estándares que sigue en la elaboración de sus productos, aseguran la satisfacción de sus clientes, mejorando la producción, y acelerando el crecimiento de las empresas. Universal Technology EU también ofrece las herramientas para que las compañías y grupos de desarrollo modelen su software haciendo uso efectivo de UML y siguiendo prácticas adecuadas, para lo cual ofrece la capacitación y el software necesario. |
Universal Technology EU
Cra. 9 # 113 - 52, Of 101
Edificio Torres Unidas II
Bogotá - Colombia
Phone: + (57 1) 486 3356
Fax: + (57 1) 282 9790
Email: ea@unitty.com

Logic Studio
Logic Studio is focused on best practices consultancy for enterprise software development, and custom software development for big companies, providing cutting edge solutions in mainstream object oriented platforms. Logic Studio has regional branches on Ecuador – South America and Panama – Central America. Logic Studio is a Microsoft Certified Partner that counts among its consultants with a Microsoft Most Valuable Professional (MVP), and a Microsoft Regional Director (RD).
Logic Studio services included Project management, Architecture, Visioning, Planning and full cycle software development, Enterprise application design and service oriented development with Microsoft .NET Framework and Java.
Services -.NET Technologies and practices:
| | |
| --- | --- |
| • | Agile Methodologies |
| • | O-O Design and Unified Modeling Language (UML) |
| • | Project Management with Microsoft Solution Framework (MSF) |
| • | Training and Consulting |
Systems Development:
| | |
| --- | --- |
| • | Web enabled Applications (ASP.NET, JSP and servelts) |
| • | Legacy System Integration (Web Services, XML) |
| • | Multi platform Application Integration (Java, J2EE) |
| • | Out sourcing |
For further information, please contact us at:
Panamá
CEO: Alex Sánchez
Clayton, City of Knowledge, Bldg 235 floor 2, Panama, Panama City
Telephone: (507) 317-1258
Email: panama@logicstudio.net
Website: www.logicstudio.net

Ecuador
Edgar Sánchez
Mariana de Jesús E7-197 y Pradera
Edificio Keros Oficina 101 PB
Telephone: (+593) 2 3237 619
Email: edgar.sanchez@logicstudio.net
Website: www.logicstudio.net

Country(s) of Operation: Ecuador, Panama and Peru.