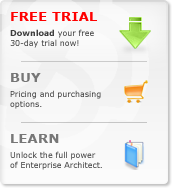 The Open Group FACE™ Consortium Adopts Enterprise Architect
The Open Group FACE™ Consortium Adopts Enterprise Architect for Aviation Standards and Architecture Development.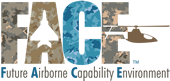 The Future Airborne Capability Environment (FACE™) consortium is an aviation focused professional group managed by the Open Group, comprising of industry leaders including sponsors Lockheed Martin, Naval Air Systems Command, Program Executive Office Aviation and Rockwell Collins. The group is dedicated to creating open an architecture standard and business model which will help standardize approaches, lower implementation costs and support the interoperability and portability of avionics.
Recently Sparx Systems donated a collection of licenses to assist members in their development of the FACE Data Model. The Open Group, via its latest new release and the FACE website thanked Sparx Systems for their contribution:
"The FACE Consortium sincerely thanks Sparx Systems for donating Enterprise Architect tool licenses. The donated tools have been instrumental towards the development of the FACE Data Model and DoDAF 2.0 representations of FACE Enterprise Architecture products. In addition we appreciate their assistance in setting up a shared working environment for these efforts."
For more information about the FACE Consortium visit:
http://www.opengroup.org/getinvolved/consortia/face
FACE™ is a trademark of The Open Group in the United States and other countries.