Example Deployment Diagram
A simple Deployment diagram is shown below, representing the arrangement of servers at a head office.
The servers are represented by Nodes linked by either simple or aggregate Association relationships.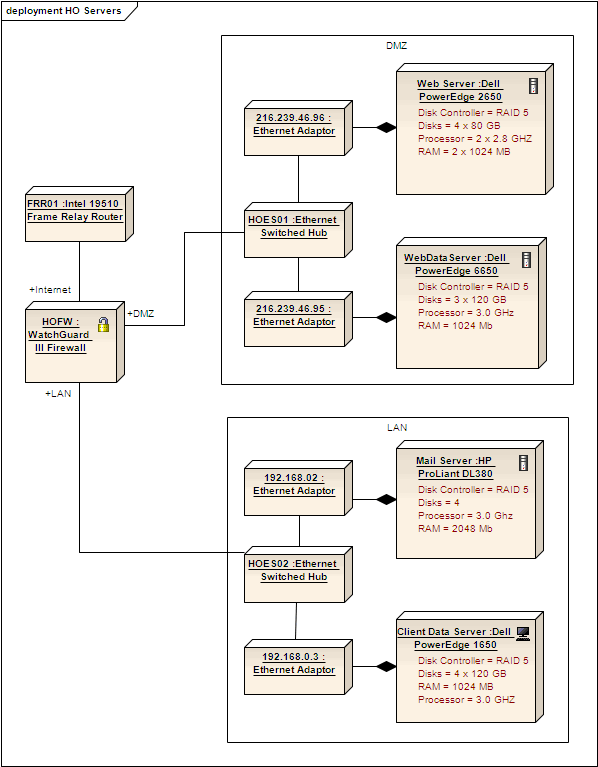 Deployment diagrams are ideal for using alternative images for the objects that the elements represent. Such images can be substituted for the elements in the above diagram, as shown below: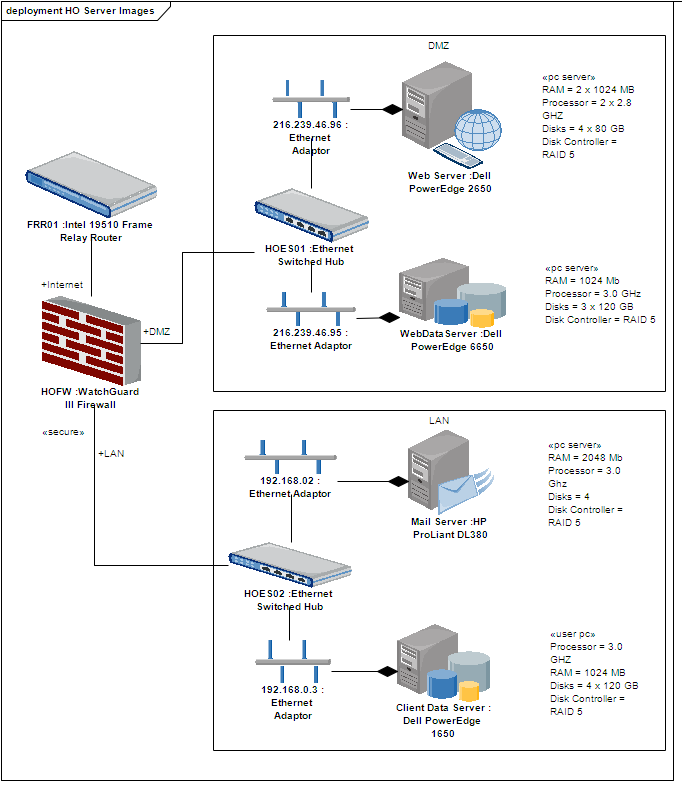 Learn more
The material ("material" includes all pages, documents and on-line graphics) on this web site is protected by copyright law. (C) 1998-2013 Sparx Systems Pty Ltd.