Example State Machine
The following diagram illustrates some features of State Machines.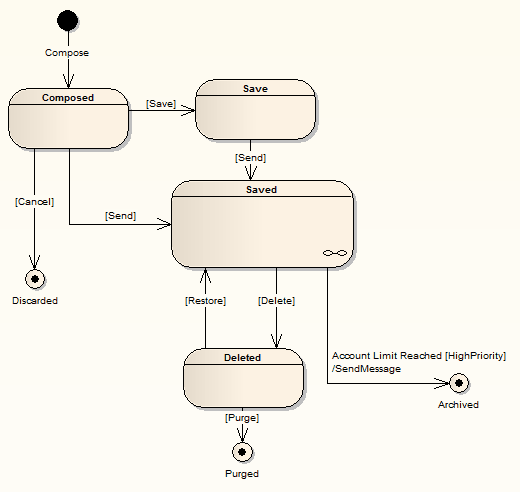 Composite States
The chain-link symbol in the bottom right corner of the Saved state indicates that it is a Composite state.
You have two options for exposing the contents of a composite State. Firstly, you can double-click on the element to display its child diagram separately, as shown below: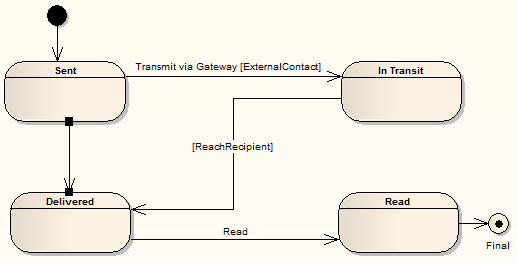 Alternatively, you can right-click on the composite element and select the Advanced | Show Composite Diagram context menu option, which displays the child diagram in the context of the parent diagram.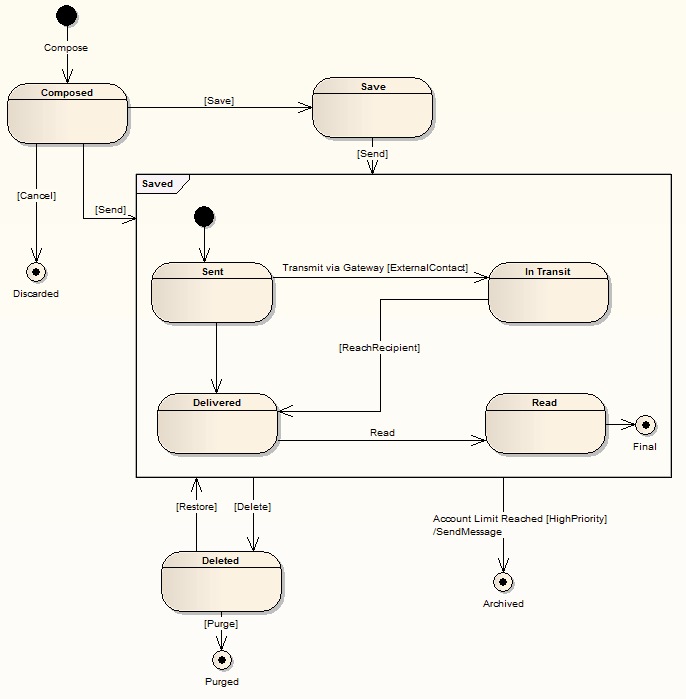 Notes
Learn more
The material ("material" includes all pages, documents and on-line graphics) on this web site is protected by copyright law. (C) 1998-2013 Sparx Systems Pty Ltd.