Example Requirements Diagram
These examples illustrate possible structures of a Requirements diagram. Use Cases and Components in the system can be linked back to the Requirement elements to define how a particular system requirement is met.
Example 1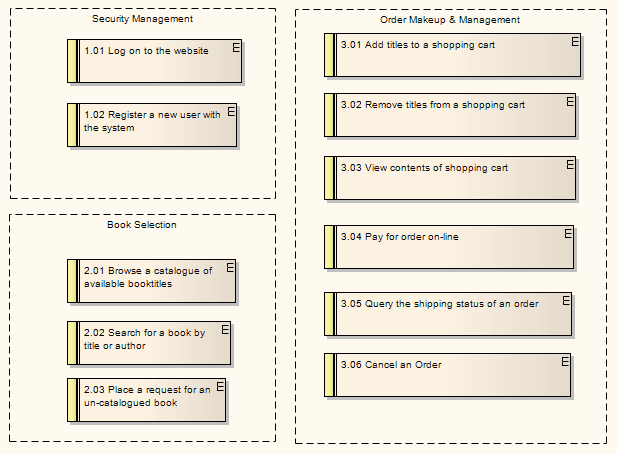 Example 2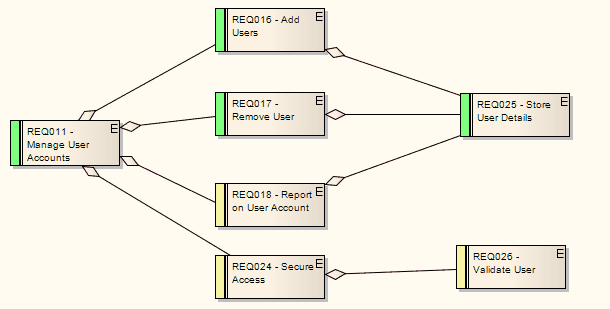 Notes
Learn more
The material ("material" includes all pages, documents and on-line graphics) on this web site is protected by copyright law. (C) 1998-2014 Sparx Systems Pty Ltd.