Example Object Diagram
This example shows a simple Class diagram, with two Class elements connected.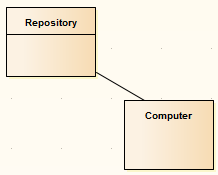 These Classes are instantiated as Objects in an Object diagram. There are two instances of Computer in this model, demonstrating the usefulness of Object diagrams in considering the relationships and interactions Classes might have in practice.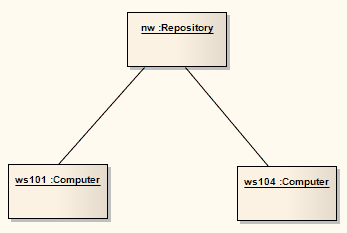 The material ("material" includes all pages, documents and on-line graphics) on this web site is protected by copyright law. (C) 1998-2014 Sparx Systems Pty Ltd.