Script Group Properties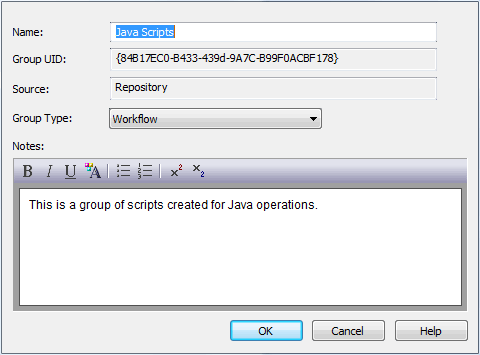 The Script Group Properties dialog enables you to set the following properties of the script group:
Name

- The name of the script group; the dialog also displays the automatically-assigned GUID of the group

Group Type -

The type of scripts contained in the group. This can be one of:
Notes

- Your own notes on the script group.
The material ("material" includes all pages, documents and on-line graphics) on this web site is protected by copyright law. (C) 1998-2010 Sparx Systems Pty Ltd.