Customize Options
The Options tab on the Customize dialog enables you to customize the appearance of toolbar items.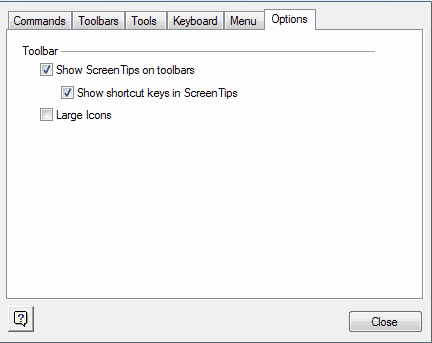 You can toggle the following options by selecting or clearing the checkboxes:
Show Screen Tips on toolbars

Show shortcut keys in Screen Tips

Use

Large Icons

.
The material ("material" includes all pages, documents and on-line graphics) on this web site is protected by copyright law. (C) 1998-2010 Sparx Systems Pty Ltd.