Typical Project Roles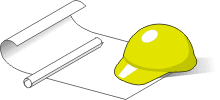 Enterprise Architect performs a number of tasks that are suited to a variety of professions. This topic describes some common working practices with Enterprise Architect for a range of project roles. There are tools for the roles of:
You can review a summary of the typical tasks supported for each role, or click on the appropriate role title to explore how Enterprise Architect can assist you in carrying out that role within a model driven project.
The material ("material" includes all pages, documents and on-line graphics) on this web site is protected by copyright law. (C) 1998-2010 Sparx Systems Pty Ltd.