Overview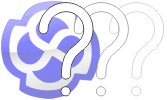 Powerful UML Analysis and Design Tool
Enterprise Architect is a comprehensive UML analysis and design tool, covering all aspects of the software development cycle, from requirements gathering through analysis, model design, testing, change control and maintenance to implementation, with full traceability. Enterprise Architect combines the power of the latest UML 2.3 specification with a high performance, intuitive interface, to bring advanced modeling to the whole development team. It is a multi-user, visual tool with a great feature set, helping analysts, testers, project managers, quality control staff and deployment staff around the world to build and document robust, maintainable systems and processes.
The UML Modeling Tool of Choice, Globally
With over 200,000 licenses sold, Enterprise Architect has proven highly popular across a wide range of industries and is used by thousands of companies world-wide. From large, well-known, multi-national organizations to smaller independent companies and consultants, Enterprise Architect has become the UML modeling tool of choice for developers, consultants and analysts in over 130 countries.
Sparx Systems software is used in the development of many kinds of application and system in a wide range of industries, including: aerospace, banking, web development, engineering, finance, medicine, military, research, academia, transport, retail, utilities (such as gas and electricity) and electrical engineering. It is also used effectively for UML and enterprise architecture training in many prominent colleges, training companies and universities around the world.
Now see:
The material ("material" includes all pages, documents and on-line graphics) on this web site is protected by copyright law. (C) 1998-2010 Sparx Systems Pty Ltd.