Activity Notation
Certain properties can be graphically depicted on an Activity element, as shown below.

To define these properties, right-click on the Activity and select the Advanced | Custom Properties context menu option. The following dialog displays: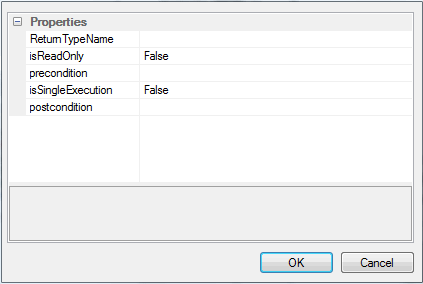 The material ("material" includes all pages, documents and on-line graphics) on this web site is protected by copyright law. (C) 1998-2010 Sparx Systems Pty Ltd.