Structural Diagram Elements
The following figure illustrates the main UML elements that are used in Structural Diagrams. For more information on using each element, click on the element name in this list:
Note:
Actor, Collaboration, Note, Object and Package elements are used in both Behavioral diagrams and Structural diagrams.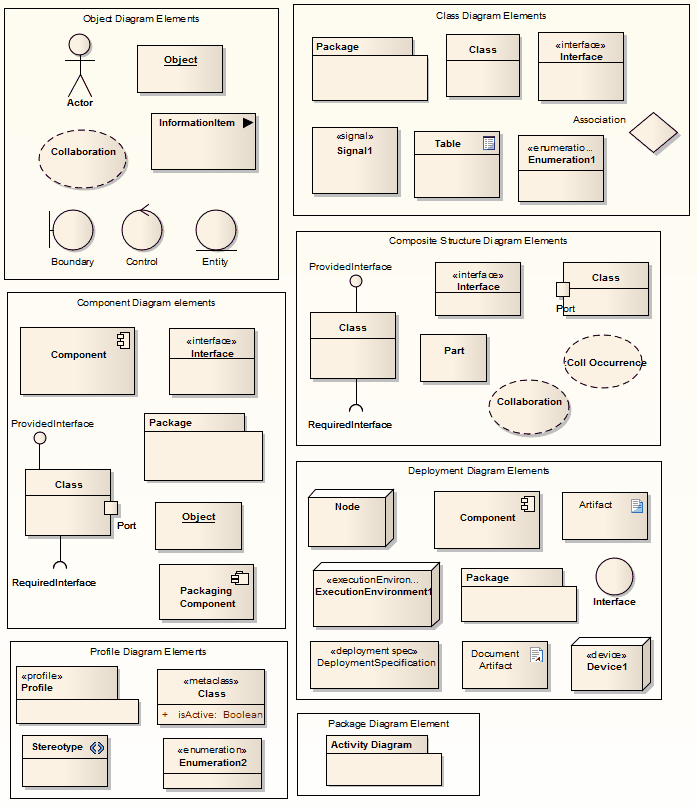 The material ("material" includes all pages, documents and on-line graphics) on this web site is protected by copyright law. (C) 1998-2010 Sparx Systems Pty Ltd.