Database Schema
The following diagram shows an example Database Schema, used in Data Modeling.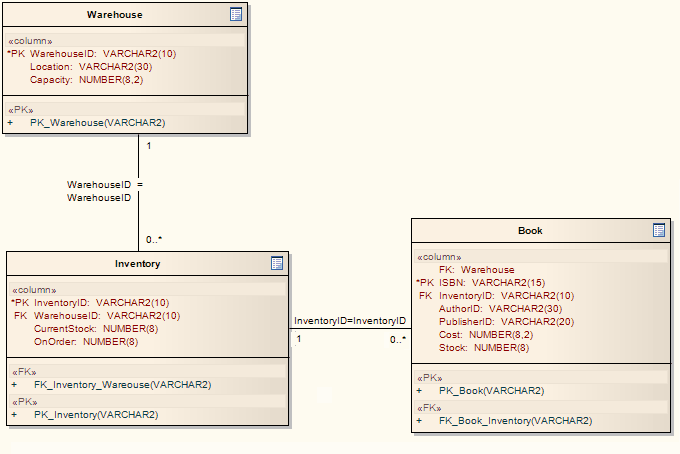 Toolbox Elements and Connectors
Select Database Schema diagram elements from the Data Modeling pages of the Toolbox.
The material ("material" includes all pages, documents and on-line graphics) on this web site is protected by copyright law. (C) 1998-2010 Sparx Systems Pty Ltd.