Maintenance Diagram
A Maintenance diagram is a custom diagram used to describe change requests and issue items within a system model.
An example Maintenance diagram is shown below. Change, Task and Issue elements can be linked back to other model elements in the system to illustrate how they must be modified, fixed or updated.
Maintenance models provide extensions to the UML model and enable change management of change items, and of the model elements that require the changes to be made to them.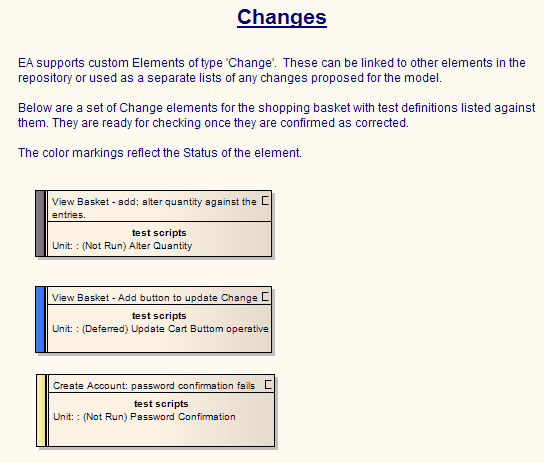 Toolbox Elements and Connectors
Select Maintenance diagram elements and connectors from the Maintenance pages of the Toolbox.
Tip:
Click on the following elements and connectors for more information.
The material ("material" includes all pages, documents and on-line graphics) on this web site is protected by copyright law. (C) 1998-2010 Sparx Systems Pty Ltd.