Analysis Diagram
An Analysis diagram is a simplified Activity diagram, which is used to capture high level business processes and early models of system behavior and elements. It is less formal than some other diagrams, but provides a good means of capturing the essential business characteristics and requirements.
Enterprise Architect supports some of the Eriksson-Penker Business Extensions that facilitate business process modeling. The complete Eriksson-Penker Business Extensions UML Profile can also be loaded into Enterprise Architect and used to create detailed process models.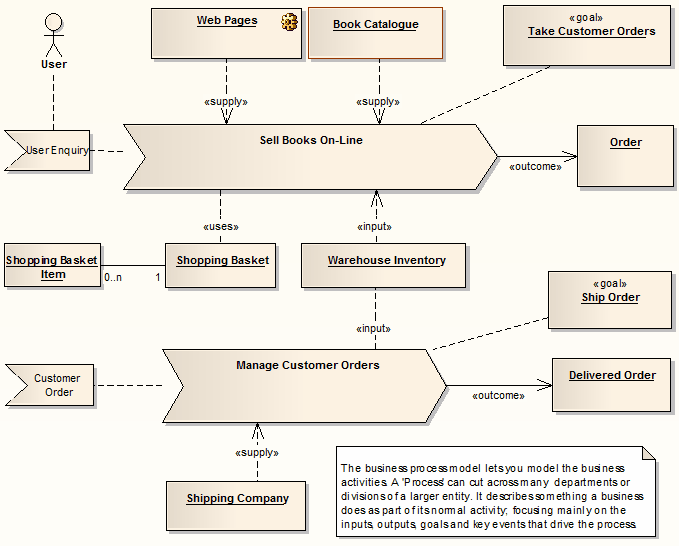 Robustness diagrams, used extensively in ICONIX, can be created as Analysis diagrams.
Toolbox Elements and Connectors
Select Analysis diagram elements and connectors from the Analysis pages of the Toolbox.
Tip:
Click on the following elements and connectors for more information. The Information element is a simple flow-chart representation of data or input/output.
The material ("material" includes all pages, documents and on-line graphics) on this web site is protected by copyright law. (C) 1998-2010 Sparx Systems Pty Ltd.