Deployment Model Template
The Deployment model describes how and where a system is to be deployed. Physical machines and processors are represented by Nodes, and the internal construction can be depicted by embedding Nodes or Artifacts. As Artifacts are allocated to Nodes to model the system's deployment and roll out, the allocation is guided by the use of deployment specifications.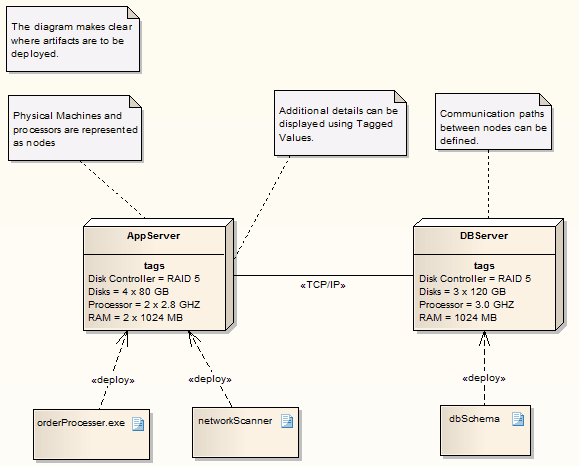 Learn more
The material ("material" includes all pages, documents and on-line graphics) on this web site is protected by copyright law. (C) 1998-2015 Sparx Systems Pty Ltd.