Use Case Model Template
The Use Case model describes a system's functionality in terms of Use Cases.
Each Use Case represents a single repeatable interaction that a user or 'actor' experiences when using the system, emphasizing the user's perspective of the system and interactions.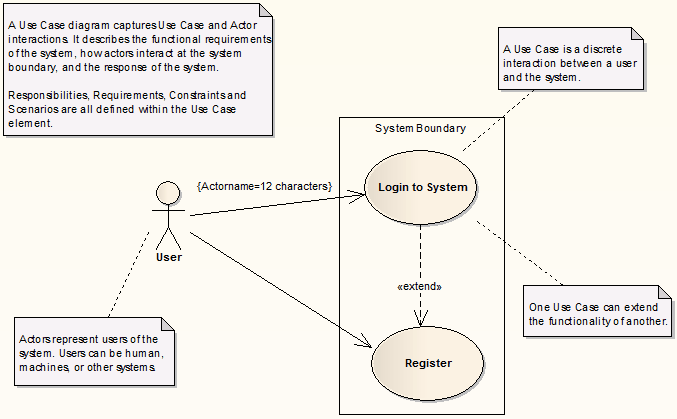 Learn more
The material ("material" includes all pages, documents and on-line graphics) on this web site is protected by copyright law. (C) 1998-2015 Sparx Systems Pty Ltd.