Project Model Template
The Project model depicts the overall project plan, phases, milestones and resource requirements for the current project.
Project Managers can use Enterprise Architect to assign resources to elements, measure risk and effort and to estimate project size. Change control and maintenance are also supported.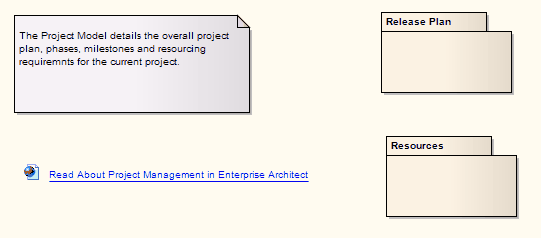 Learn more
The material ("material" includes all pages, documents and on-line graphics) on this web site is protected by copyright law. (C) 1998-2015 Sparx Systems Pty Ltd.