Create Linked Document Templates
Linked Document templates can be created via the Resources window.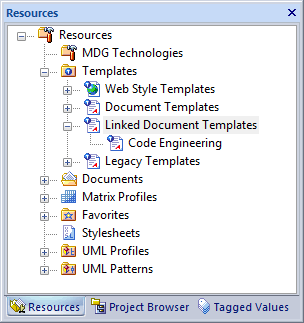 Under the Templates folder, right-click on the Linked Document Templates icon and click on the Create Template context menu option. The following dialog displays.

Enter a name for your template, or select a previously-created template. Click on the OK button.
You can group your templates into folders. Right-click on your newly created template and select the Assign Template to Group context menu option. Enter a category name and click on the OK button.
You can also modify and delete the templates using the context menu options.
The material ("material" includes all pages, documents and on-line graphics) on this web site is protected by copyright law. (C) 1998-2010 Sparx Systems Pty Ltd.