Activity Diagram
Activity diagrams are used to model the behaviors of a system, and the way in which these behaviors are related in an overall flow of the system.
The logical paths a process follows, based on various conditions, concurrent processing, data access, interruptions and other logical path distinctions, are all used to construct a process, system or procedure.
Note:
You can create Analysis diagrams (Simplified Activity), containing the elements most useful for business process modeling, using the New Diagram dialog.
Example Diagram
The following diagram illustrates some of the features of Activity diagrams, including Activities, Actions, Start Nodes, End Nodes and Decision points.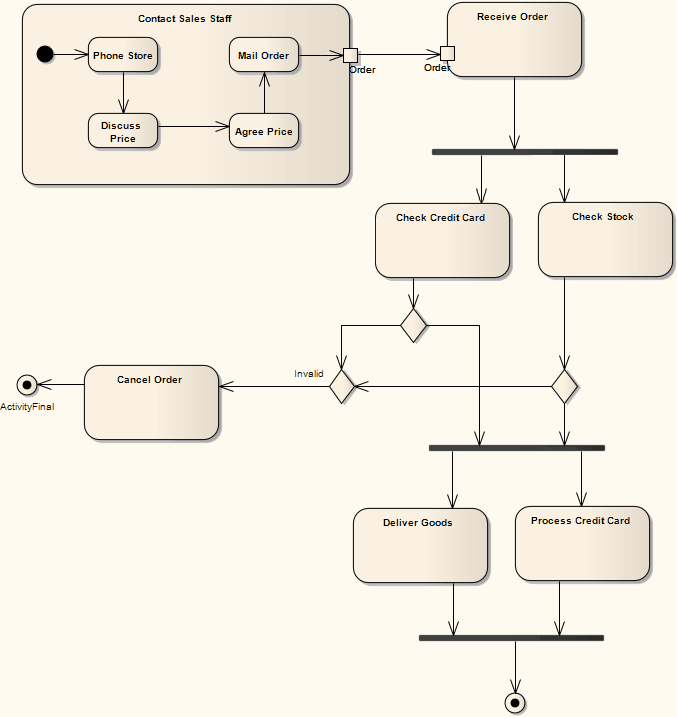 Toolbox Elements and Connectors
Select Activity diagram elements and connectors from the Activity pages of the Toolbox.
Tip:
Click on the following elements and connectors for more information.
The material ("material" includes all pages, documents and on-line graphics) on this web site is protected by copyright law. (C) 1998-2010 Sparx Systems Pty Ltd.