Requirements Overview
The discipline of Requirement Engineering is one of the most critical parts of any system development process. Whether it is an enterprise, business, engineering, real-time, software or hardware system, the definition and management of requirements is critical to the success of any endeavor. Clear and unambiguous articulation of requirements will ensure that the implementation team has the problem defined, giving the best chance of the correct solution being implemented. Enterprise Architect equips the Requirement Analyst and Manager with a formidable set of tools to take on this important challenge.
The multi-featured Specification Manager allows requirements to be entered, viewed and managed in a spreadsheet format, facilitating rapid input and editing of requirements. Requirement properties, including Tagged Values, can be edited in-line and values can be selected from drop-down lists.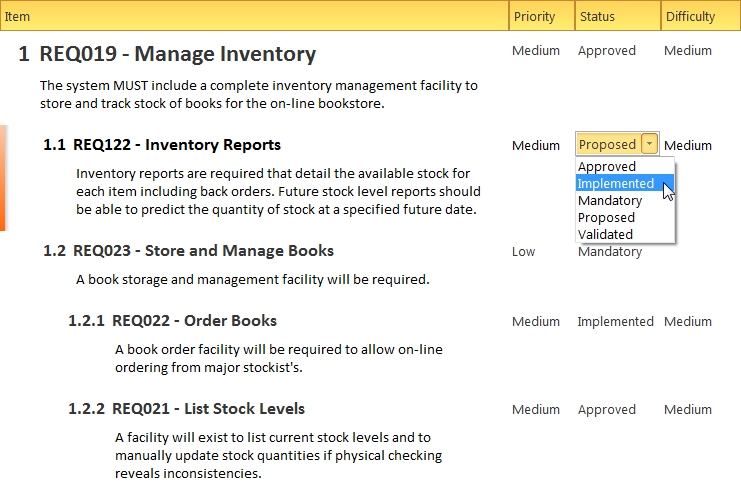 Requirements can be viewed in diagrams and related to other model elements, creating compelling representations of traces between specifications and implementations.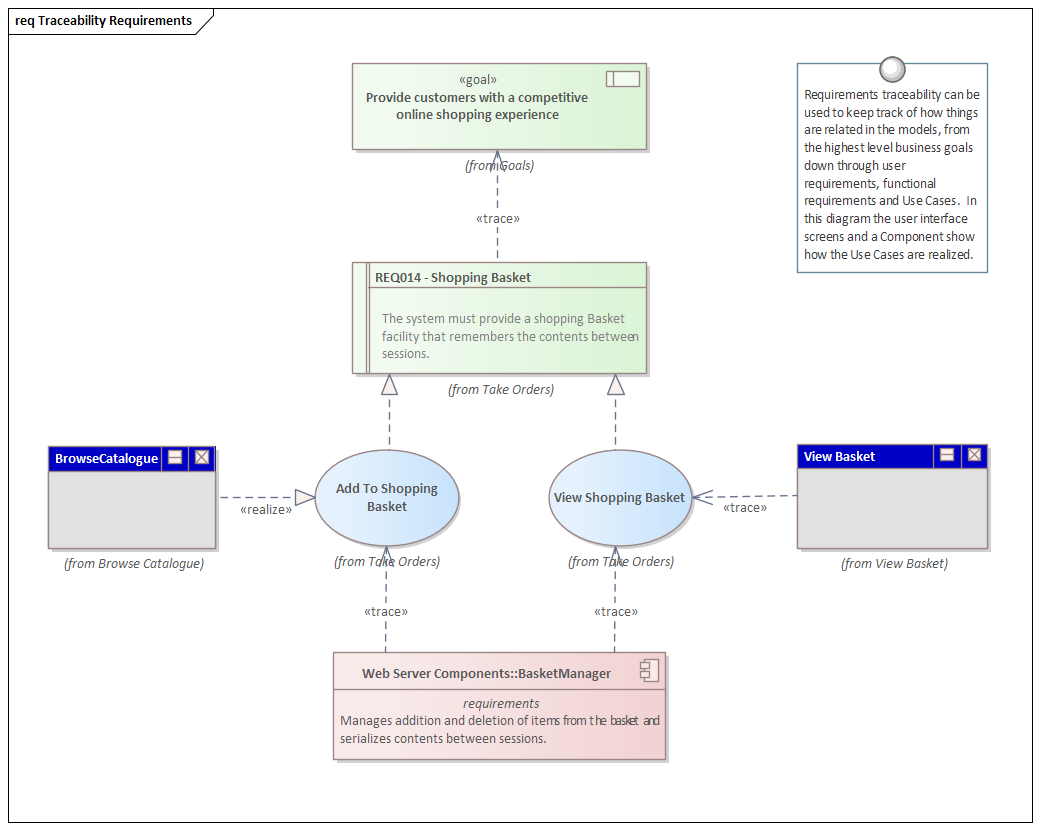 Requirements can be managed in a variety of ways, from the use of the Project Gantt Chart to the Dashboard diagrams that show properties such as Status for a set of requirements.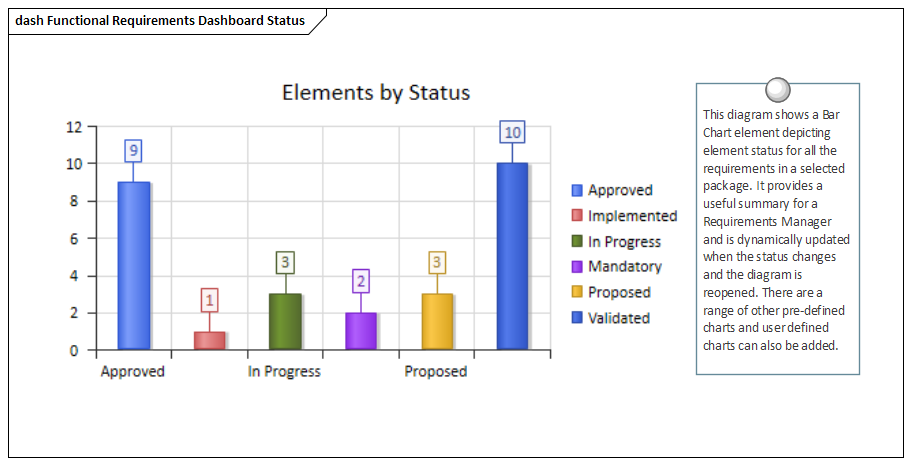 These are just a few of the tools that are available to the Requirement Analyst and Managers.
Learn More