Austria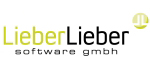 LieberLieber
LieberLieber has a strong focus on customization and is a specialist developer of plug-ins for Enterprise Architect. Due to its close cooperation with SparxSystems Central Europe since 2005, LieberLieber has developed a unique expertise in UML Simulation and Execution, resulting in their flagship product LieberLieber AM|USE for Enterprise Architect.
LieberLieber is committed to delivering innovative solutions for their global customers in the Automotive, Aerospace & Defense, Medical Products, Embedded Systems and all other industries which have already realized the power of Enterprise Architect and want to optimize their development toolchain.
VAR services include:
UML code generation for embedded systems
Consulting (Toolchain integration, UML simulation & execution)
Migration planning and support
Custom plug-ins
Customizing Enterprise Architect
Bespoke code generation templates
Free tools for Enterprise Architect customers like ENAR SPY, EA Presenter
Contact Details
Email: sales@lieberlieber.com
Phone: +43 662 90600 2017
Business Address:
LieberLieber Software GmbH
Handelskai 340/5, A-1020 Vienna, Austria
Fax: +43 662 90333 3017
Web: http://www.lieberlieber.com


Sparx Systems Central Europe
Sparx Systems Software GmbH are offering public training courses for Sparx Systems' Enterprise Architect in European cities or on customer sites. The minimum bundle consists of a two-day training course (16 hours) called "UML 2.1 with Enterprise Architect" for 6 to 10 trainees. The focus of the content can be optimized for project managers, analysts or developers, depending on your needs. A German training book is available, providing an introduction to UML 2.1 as well as a guideline "How to use Enterprise Architect". These courses can be held in German or English at the customer's discretion.
We also offer enhanced training courses that run up to five-days, supported by different trainers experienced in topics such as process optimization, code roundtrip engineering, and reporting template development. These courses include workshop sessions, where production examples provided by the customer are reviewed and optimized.
For further details, contact and schedules please visit:
http://www.sparxsystems.de/trainings/ (German description)
http://www.sparxsystems.eu/training/ (English description)
---
---

Bulgaria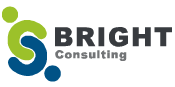 Bright Consulting
Bright Consulting is a leading IT consulting company with strong focus on IT and Business Service Management solutions. Its corporate mission is to close the gap between IT and the Business, thus helping businesses utilize their resources more effectively and maximize the return on IT investments.
Its clients are some of the largest multinational companies in Bulgaria and EMEA. Bright Consulting leverages experience in Telecom, Banking & Financial Services vertical markets.
Enterprise Architecture Consulting
Approach focused on identifying only those areas of world's best practices that will bring immediate improvements to the organization
Sparx Enterprise Architect- Consulting and Implementation services
Leverage project experience in the Telecom industry and large multinational organizations
Enterprise Architecture training
Customized trainings based on EA best practices and its relation to other industry standards
IT and Business Service Management Consulting
Cover all phases of the IT and business service life cycle: from the thorough analysis of business requirements to precise implementation and maintenance of the final solution;
Design solutions fully aligned with customer's goals and maturity level and provide quality delivery, integration and support services related to them;
ITSM process landscape design and implementation
BMC Software Consulting Services
Design and implementation of BMC ITSM solutions in EMEA
BMC Consulting Services Partner
Contact Details
Email: sales@brightconsulting.bg
Phone: +359 2 971 1117
Fax: +359 2 491 21 00
Web: www.brightconsulting.bg

---

Estonia

BPW Consulting
BPW Consulting is an IT-company based on private investments, headquartered in Estonia, Tallinn. Employing various software experts and continuously investing in improving the quality of its development process and technical training, BPW has proven capabilities in delivering solutions that meet customer expectations, on time and on budget. We specialize in business process modeling and re-engineering and the analysis and design of software systems. BPW Consulting has been on the market since 1999.
We provide expertise in following areas:
Installation and configuration of Enterprise Architect
Introducing the features of Enterprise Architect to mid-level management
UML training based on Enterprise Architect
Coach and mentoring Enterprise Architect usage
Develop and deliver add-ons and other customized features for Enterprise Architect
Business process mapping using BPMN and Enterprise Architect for developing SOA in organizations
Additional Services/Information
Consulting, complex software development and system integration in following areas:
Telecommunications
Banking
Insurance
E-Government solutions based on Estonian leading examples
Call center quality monitoring
Case management systems
Contact Details
Email: bpw@bpart.ee
Phone: +372 6 645 100
Business Address: Varju road 9, 11912 Tallinn Estonia
Fax: -
Web: http://www.bpart.ee

---
---

Germany

ZAC-IT
ZAC-IT GmbH is an IT consulting company based in Germany. At ZAC-IT we support our customers in a broad range of technical and business applications. Our objective is the success of our customers' projects, we ensure this by assisting with our experience and know-how from many different IT projects.
Our competencies are well established in the areas of:
Software development (off-shore and in-house)
Software engineering
Quality management
Business Applications
Management Information Systems (MIS)
Data warehousing, data mining
Rating advisory
Consulting
Integration of inhomogeneous systems
Optimizing business processes
Interims management
Our staff has over 15 years experience in software engineering. We can assist you introduce Enterprise Architect into your software development process. We also offering training for UML and OOA&D with Enterprise Architect. We have already successfully introduced Enterprise Architect for many of our customers' sites.
Please contact us for more information.
ZAC-IT GmbH
Phone: 0 91 90-9 27 10 10
Fax: 0 91 90-9 27 10 18
Email: info@zac-it.de
Web: http://www.zac-it.de/

transentis
As a consulting and IT firm, transentis has consistently specialized in business transformation. We help companies to explore their current situation and to design and implement visionary business models and processes. This also includes the optimal use of suitable IT solutions.
Business prototyping is the approach we use to help our customers deal with the complexity of such transformation projects. This approach enables us to create comprehensible blueprints of an enterprise and assess the impact of new business ideas. Read more about business prototyping on our blog at www.business-prototyping.com
transentis uses Enterprise Architect to model business models and organizations and map these onto (service-oriented) system architectures. We offer effective in-house Enterprise Architect training workshops for business modeling and enterprise architecture modeling. All trainings are provided in German or English.
---

Hungary

Axonmatics
Axonmatics is a consulting company focusing on innovative software development and software process improvement. The founders have experience with industrial model driven development and research. They believe that the only long term way to create competitive advantage is to develop software applying state of the art development technology. They also think that software developers can become high performing teams if they are supported by appropriate tools, trainings and development methodologies.
VAR Services
Developing custom code generators
Integration with other tools
Improving software process by adding modeling and review activities (these activities can be efficiently supported with Enterprise Architect)
Additional Services/Information
Axonmatics has experience with bio- and cheminformatics tools and standards. Your software development and data modeling needs with Enterprise Architect can be also supported in life-science and medical domain.
Contact Details
Email: info@axonmatics.com
Phone: +36705308251
Business Address: 1037 Budapest, Kalap utca 12. (HUNGARY)
Web: http://axonmatics.com/
Country(s) of Operation: Hungary
---

Italy

Emerasoft
Within the Italian e-market Emerasoft provides collaboration solutions to facilitate team communication. Our aim is to provide support to our customers through intelligent and easy to use technologies.

Our company has a high ability to produce and select state of the art technologies. We also provide technical support of the highest standard.

PRODUCTS AND SERVICES:

High level consultancy for open-source products related to the development and maintenance of software according to quality standards.
UML training, consulting and mentoring together with Business Process Modeling.
Emerasoft is an authorized reseller of Sparx Systems' Enterprise Architect and its associated products, and also provides training services for the use of Enterprise Architect.

Emerasoft fornisce "Solutions to Collaborate" all'e-market italiano.

La visione che ci ha ispirato in questi anni è che le persone debbano essere supportate nel loro lavoro da tecnologie intelligenti e facili da usare, ovunque esse siano e in qualsiasi momento.

Al centro della nostra attenzione è la soddisfazione del cliente nelle sue innumerevoli necessità di utente.
in questa ottica, la nostra società ha sviluppato un'eccellente capacità nel produrre e nel selezionare tecnologie allo stato dell'arte e nel fornire un supporto tecnico di qualità elevatissima.

Consulenza ad alto livello su prodotti open-source per lo sviluppo e il mantenimento del software secondo criteri di qualità
Training, consulenza e mentoring in ambito UML e consulenza BPM ad alto livello.
Emerasoft rivende in Italia Enterprise Architect di Sparx Systems.
Country(s) of Operation: ITALY, SAN MARINO, VATICAN CITY, SWITZERLAND (ITALIAN SPEAKING)
Website URL: www.emerasoft.com
Email: info@emerasoft.com
Phone Number: +39 011 0120370
Fax Number: +39 011 3710 371

Epsilon Italia srl
Epsilon Italia srl is a fully independent private SME established in 1996 in Cosenza, southern Italy.
The main aim of the company is to provide innovative ICT solutions to the Geographic Information end-users. Thanks to the vast technical experience of its human resources, it carries out extensive Research & Development activities, either directly or in partnership with Universities and Research Centers, and participates in many European co-funded projects.
Design of spatial data models in the context of Geographic Information projects/activities.
Analysis of spatial data models in the frame of projects/activities related to EC INSPIRE Directive implementations.
Design, realisation and maintenance of SDIs (Spatial Data Infrastructures) according to the EC INSPIRE Directive.
Formalisation of use cases and user requirements.
Consultancy and training in INSPIRE implementation related projects/activities.
Consultancy and training in the GI (Geographic Information) domain.
Additional Services:
Integration of the state-of-the-art-webgis technologies with the most popular geographic visualisation interfaces.
Full assistance to the GI end-users, from the requirement definition to the integration of the tools/applications in the operational daily procedures, including maintenance and updating.

Further details can be found at www.epsilon-italia.it

Profesia
Profesia offers Business Process Automation solutions, Software Engineering practices and IT Management consulting services. With over 12 years expertise in modeling techniques and software integration practices, Profesia can support large organizations in defining a BPM solution that enables the execution of Business Processes that are integrated with their back-end system.
Training Services/Courses
BPMN2
Enterprise Architect Courses

Foundation: final goal is to progressively build a project using the base features of EA.
Advanced: adds methodological and technical concepts to the Foundation Course, such as MDA, advanced code engineering, administration functions, EA automation interface and UML profile creation

UML and MDA in practice
Requirement analysis, Design Methodologies, Life-Cycle Management
Software Testing
Governing the project outsourcing
System engineering modeling with SysML
SQL and ERD modelling
HL7 Foundation
Component Based Development (CBD)
Service Oriented Architectures (SOA)
Additional Services
Profesia offers personalized, technology-specific consulting services with Enterprise Architect such as Web Services development, MDA and model-to-model transformations. It also offers special tailored courses concerning Requirements Management, document generation customization, advanced usage of EA automation interface and UML profile creation.
Contact Details

Email : info@profesia.it
Phone : +39 011 19879273
Address : corso Orbassano, 336 - 10137 Torino (TO)
Web: http://www.profesia.it
Country of operation: Italy
---

Netherlands

Info Support
Info Support is an ICT service provider with more than 230 employees in the Netherlands and more than 30 in Belgium. Since its start in 1986 it has always had a sound financial basis which has enabled continuing investment in ICT knowledge. The knowledge obtained is further refined and focused in our Knowledge Center, so that we are able not only to improve the capabilities of our own Info Support staff (who all have university or technical college degrees) as an on-going process, but also to provide courses for the staff of our clients.

The success of our varied and integrated services is based on our two essential qualities: infrastructure and custom-made software development. These include both Transaction Processing and Business Intelligence Systems, for which we use modern technologies such as Enterprise Java and Microsoft .NET. Our own Software Factory ensures high productivity and a controllable development process. Our department Managed IT Services supports and manages what we have developed and also offers various hosting services.

Info Support BV
Web.: www.infosupport.com
Tél.: +31(0)318 552020
Fax: +31(0)318 552355




Info Support is een ICT dienstverlener met ruim 230 medewerkers in Nederland en ruim 30 in Belgie. Sinds de oprichting in 1986 dient onze gezonde financiële positie als basis voor voortdurende investering in kennis. Deze kennis waarborgen wij binnen een eigen Kenniscentrum, waar wij niet alleen onze HBO/TU geschoolde informatici verder trainen, maar ook de medewerkers van onze relaties.

De kern van onze brede en integrale dienstverlening draait om infrastructuur en maatwerksoftware. Het gaat hierbij om zowel transactieverwerkende als Business Intelligence systemen, waarbij we gebruik maken van moderne technologieën zoals Enterprise Java en Microsoft .NET. Een eigen software ontwikkelstraat staat garant voor hoge productiviteit en een beheersbaar ontwikkelproces. Onze afdeling Managed IT Services beheert wat wij bouwen en levert verschillende Hostingdiensten.

Info Support BV
Web.: www.infosupport.com
Tél.: +31(0)318 552020
Fax: +31(0)318 552355

Solim
The main goal of Solim is to manage the business analysis and specification phases in an innovative way. Based on longtime experience in ICT projects and in quality of specifications, Solim found a solution to Software Product Life Cycle management. Solim has developed the ARE (Analysis & Requirements Management) method which serves as a pipeline connecting most of the SW development disciplines and their tools. Projects using ARE reach an integration and transparency in their ICT processes making their business analysis and development efforts more efficient.
Requirements gathering and analysis for business applications:
Facilitation of requirements development process with ARE, Enterprise Architect and RavenProfessional
Independent audits of requirements development/management processes
Requirements Inspections
Coaching and mentoring of software teams in application of:

Business analysis techniques
Requirements development techniques
Requirements management practices
Enterprise Architect as the means to process improvement

Integration of Enterprise Architect with most known software development suites like Visual Studio TFS, Eclipse and Oracle
UML training (with Enterprise Architect) focused on requirements modeling and generation of requirements specification
RUP Op Maat training
Introduction to the ARE method (concept and practical application in projects)
Requirements Management with Enterprise Architect (hands-on)
For further information about Solim, please visit www.solim.nl
Email: info@solim.nl
Phone: +31 302982290
Mobile: +31 653400461


Interactory
Interactory is a expert organisation on data and architecture modelling. It offers consultancy and training in the field of data architecture, ArchiMate and Togaf and the introduction and implementation of Sparx Enterprise Architect.
For the implementation of architecture repositories based on ArchiMate and Sparx Enterprise Architect Interactory has developed a consultancy and training programme for Dutch organisations
Interactory offers high quality training courses in a workshop and online format. The workshop is a one day course and focuses on Enterprise- and Information Architects. The online training is self paced.
Training Services
Workshop format training with the duration of one day, this is either a classroom or in house training The material and cases can be tailored for the specific needs of the organisation
Online training with web video's, presentation material, assignments and quizzes is offered via our website. It gives you the possibility to do the training in your own pace.
Additional services
Interactory also offers training courses on data architecture, big data and data modelling. For Sparx Enterprise Interactory offers services for the introduction of Architecture Repositories and coaching of architecture teams in modelling and architecture capabilities
Contact Details
Email: training@interactory.nl
Phone: +31.636431652
Business Address:
Johanna Naberstraat 48
4105 EK Culemborg
The Netherlands
Web: www.interactory.nl
Enterprise Architect Consulting: www.eaxpertise.nl
Country of Operation: The Netherlands
---
---

Portugal

Critical Software
Critical Software S.A. is an international software engineering company founded in 1998 in Portugal. The company operates from Coimbra and Lisbon, Portugal and San Jose, California and delivers solutions for customers and partners worldwide.
Critical brings together the combined expertise of areas such as Enterprise Application Integration, Dependability, Networking, High Performance Computing and Millwide Information Systems, in order to engineer solutions for the most complex, demanding, and multidisciplinary problems. For every new challenge we commit our most appropriate and best competencies in the solution.
Critical defines, designs, develops, integrates and supports reliable solutions based on state-of-the-art and innovative technologies, enabling its customers to meet the challenges of the globally changing marketplace, and sharpen their competitive edge.
For more information email e-architect@criticalsoftware.com or visit www.criticalsoftware.com.
Critical Software S.A.
Parque Industrial de Taveiro,
Lote 49 3045-504 Coimbra,
Portugal
Phone: +351 239 989 100
Fax: +351 239 989 119
---

Spain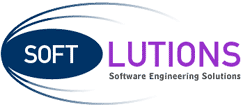 Soft-Lutions
Soft-Lutions improves customer's peopleware and software processes by providing a wide range of software services:
Architecture documentation and evaluation
Software refactoring
Reverse engineering and re-engineering of SW components and systems
SW integration
SW testing
SW process improvement
Coaching SW teams
Outsourcing
Training Services:
How to use Design Patterns in your current project
Unit, module and regression testing
Static Analysis
Configuration Management techniques
Refactoring: from code duplication to reusable components
Software metrics and how to use them to improve the quality of your code
Our services can be offered in the following languages: English, German and Spanish.

Contact: soft-lutions.com/contact.html
Germany
Tel: +49 89 9921 6440
Fax: +49 89 9921 6200
Spain
Tel: +34 933 443 257
Fax: +34 933 940 960
---

Sweden

Biner Consulting
Biner Consulting help their clients achieve business transformation through the use of change management and enterprise architecture. Biner Consulting's key strengths are their highly skilled and experienced consultants and their relationships and cooperation within the enterprise architecture community. Biner Consulting provide high quality consultancy services and training for organizations that work towards developing effectiveness through enterprise architecture.
Biner Consulting provide mentoring and consultancy in the establishment and use of Enterprise Architect. Biner Consulting can tailor programs of training, developing client specific case studies and materials as appropriate.
Biner Consulting work with architecture teams as well as business employees who focus on project management, operations management and technical management.
Services include:
Installation and configuration of Enterprise Architect
Introduction of Enterprise Architect to management and end users
Practical Enterprise Architecture training with Enterprise Architect
Enterprise Architecture Strategy configuration and execution
Business Modeling
Requirements Modeling
Process definition and process modeling
Use Case Driven Requirements Development
Biner Consulting are the Zachman International representatives in Scandinavia, and are also accredited training providers of TOGAF 9.
For more information, please contact Biner Consulting:
info@biner.se
+46 31 743 0780
www.biner.se
Countries of business: Sweden, Norway, Denmark, Baltics
---