China

Pitaya Software Engineering Technology
Pitaya Software is a leading software engineering and technical services company in mainland China. We provide software engineering training, consulting and product services to software development teams. Over the last decade, we have delivered 300 quality training courses, 30 targeted consulting services to our clients including more than 200 of the world top 500 companies' branches in China.
Xtensible brings deep knowledge and experience in numerous technologies and standards to solutions that leverage MD3i and Enterprse Architect.
Training:
Providing public and on-site training courses in China on Enterprise Architect based UML modeling, SysML modeling, BPMN modeling, business modeling, requirement analysis, SOA, project management, etc.
Training clients: Industrial and Commercial Bank of China, Tencent Technology, Alibaba, Agilent Technologies, Motorola China R&D Center, Swiss ABB, Guangzhou and Telecommunications Research Institute, Nokia Siemens, Huawei 3COM, Emerson and other Chinese enterprises
Consulting:
Providing on-site consultancy on project requirement analysis, software architecture design, interface design and system deployment
Provide solutions for specific project issues
Consulting clients: China Mobile, Aetna Life, Daqing Oilfield, Nanjing Rail Transportation, Zhejiang Province, Department of Finance, the UF Software, Chinese Academy of Sciences Space Center, the Chinese Mobile Music, Padgett Oil and other Chinese enterprises
Contact Details
URL: http://www.uml.org.cn
Tel:(86)10-62670835, (86)10-62670969
E-mail: teacher@uml.net.cn
Post Address: 904, Tower A, Horizon International Tower, No.6, ZhiChun Road, Hai Dian District. Beijing, China.
---

India

Sparx Systems India
Sparx Systems India, is the Indian operations of Sparx Systems. Sparx Systems India endeavours to serve the rapidly growing Enterprise Architect customer base. Sparx Systems India offers prompt and exclusive services to meet the varying needs of the current and prospective Enterprise Architect users in India and elsewhere.
Sparx Systems India, focusses on customization, add-in development, migration, deployment & rollout, training, consulting and other value added services for Sparx Enterprise Architect partners and clients worldwide
VAR Services
Deployment - Local & Cloud based

Infrastructure Assessment & Consultation
Site Preparation & Rollout
Version control, security and team setup

Automation

Custom Add-in development
Integrate EA with other tools in your ALM
Custom scripts to automate your daily tasks

Customization

Custom MDG Technology development
Define profile elements, diagrams, toolboxes
Workflow Implementation in EA

Model Migration

Migrate Visio drawings
Transform from Word or Excel documents
Model management
Additional Services/Information
Customized Enterprise Architect trainings: online & On-site, Visit: www.sparxsystems.in/ea-training
Hands-on assistance in rolling out Model driven development practices to new teams
Casual consulting for model management, architecture designs and much more.
Consulting service on software development and system integration
Training Services/Courses
Sparx Systems India's team of experienced Enterprise Architect trainers offer high quality on-site training to help teams quickly gain proficiency in using Enterprise Architect for real-time projects. Please Visit http://sparxsystems.in/ea-training for more details.
Contact Details
Email: info@sparxsystems.in
Contact: +91 444 359 5073
Business Address: W 36 / A, First Street, Anna Nagar, Chennai - 600040
Web: www.sparxsystems.in
Country(s) of Operation: India, Middle East, Sri Lanka

---

Indonesia

Braindevs
Braindevs is a leading professional IT training and consulting provider based in Jakarta, Indonesia founded in 2005 by Romi Satria Wahono. It serves as Pearson Vue Authorized Test Center and Kryterion Testing Center Site. It also an Indonesian Cisco Networking Academy, Bizagi Academy, and iSpring reseller.
Training Services/Courses:

Training services can be delivered as an academy or certification for manager, engineer, developer, and user. Training can be held on the regular, in-house, and private schedule. Braindevs provides Sparx Systems Enterprise Architect related training such as:
Additional Services/Information

Braindevs provides training, implementation, and consultation services on:
Enterprise Architecture with TOGAF 9.1
Software Engineering (eLearning, eLibrary, and Enterprise Document Management)
Data Mining
IT Governance
Training Client: Telkom Indonesia, Ministry of Finance Indonesia, Garuda Indonesia, Pertamina, Indosat Ooredoo, PLN, XL Axiata, Bridgestone, Toyota Indonesia, Yamaha Music Manufacturing Asia, Commonwealth Bank Indonesia, etc.
Consulting Client: Komisi Pemberantasan Korupsi (KPK), Pertamina EP, Pembangkitan Jawa Bali, Ministry of Foreign Affairs of The Republic of Indonesia, Ministry of Research Technology and Higher Education Indonesia, Ministry of Finance Indonesia, Federal International Finance (FIF), LIPI, Indonesia National Single Window, AustraliaAid, Australia Indonesia Partnership for Justice, etc.
Contact Details
Email: info@braindevs.com
Phone: +62-21-83793260
Address: Menara Bidakara 1, Lantai 2. Jl. Gatot Subroto Kav. 71-73 Pancoran Jakarta Selatan 12870
Web: http://braindevs.com
Country(s) of Operation : Indonesia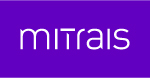 Mitrais
Mitrais is a world class software company with offices in Indonesia, Singapore and Vietnam. In business since 1991 we have developed or implemented software for over 500 clients. Our clients are referenceable with over 70% of engagements lasting more than 3 years, some much longer. Our proprietary competency system guarantees the quality of our staff.
Mitrais provides the following services:

1. Software development
Nearly 400 developers - Microsoft Gold Software Development competency
Enterprise Architect sales and training
2. Mining Solutions
Exploration and Mine Planning Solution
Mine Planning, Design and Scheduling
Mining Geochemical Analysis
Operation and Business Management
Enterprise Asset Management
Health and Safety System
Laboratory Information Management System
Parts Management
Software Development and Master Data Management
Software Development Services
Catalog Management
3. Hospital Information Systems
KMS FIN
KMS PAS
KMS HIS
KMS Industrial
Contact Details
Email: sparx@mitrais.com
Phone:
From Australia: 1800 755 025
From Singapore: 001 800 6235 0959
From Indonesia: 0800 1 401 530
From Other Countries: +65 6407 1331
Web: https://www.mitrais.com
Country(s) of Operation : Australia, Singapore, Indonesia, Vietnam

---

Singapore

80Twenty
80Twenty core business is to train, coach and support Enterprise Architects in practising architecture modeling based on universal standards and frameworks such as UML, SysML, TOGAF, AchiMate, BPMN and many more. All services are delivered using Sparx Systems Enterprise Architect modeling software and anyother relevant software.
80Twenty standard training programs cover the essentials and fundamentals of architecture modeling based on generic project case studies. The training program is sufficient enough for Enterprise Architects to get started to model the architecture of a live project.
In addition to training, 80Twenty offers on-the-job, on-site and on-line project consultation workshops to coach project teams to effectively and correctly apply and adapt lessons learnt from the essential training using real-life live projects.
80Twenty also provides optional continual support services to assist organizations to ensure optimal and sustained EA practices.
Please visit www.80twenty.com.sg for more information
80Twenty Technology and Services Pte Ltd
111 North Bridge Road, #27-01
Peninsula Plaza
Singapore 179098
Tel : +65 6400 6289
www.80twenty.com.sg
---

South Korea

SLEXN
SLEXN, Inc. is one of the leading consulting providers of Information Technology services and enterprise solutions in South Korea and Japan. Enterprise professionals service clients across diverse industries Telecommunication, Banking, Insurance, and Semiconductor at major company like Samsung, GM, KT, Daewoo, and LG, etc.
Our vision is to achieve global IT services leadership in providing high value-added quality IT solutions to our clients in selected horizontal and vertical segments, by combining technology skills, domain expertise, process focus and a commitment to long-term client relationships. ArchitectGroup has a strong focus on providing services on and around Enterprise Architect.
UML Training Center, Consulting and Coaching
Enterprise Architect™ Training Services
UMF™(Unified Modeling Framework) Sparxsystems EA Package
Application Engineering Service Using Enterprise Architect
Requirement Engineering Using Enterprise Architect™
Other Services include:
Custom Development for integration with ALM/Dev tools such as codeBeamer ALM, Tuleap, Targetprocess.
Product Engineering and Real Time, Embedded Software Architecture Consulting
Regulation Consulting(ISO 26262, ASPICE, IEC62304, Do178, CMMi Level 5, Six Sigma, Agile, RUP)
Model Migration(From Together, RSA to EA) and Enterprise Architecture (ITA) Project
For further information, please visit our web site at www.slexn.com.

SLEXN, Inc.
A-2003, WOORIM BLUE9 583, Yangcheon-ro, Gangseo-gu
Seoul 07547 Republic of Korea
Tel +82 (0)2 555 4847 Fax 82 (0)2 554 3308
Website http://www.slexn.com
---