---

New Zealand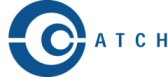 Catch Limited
Catch Limited is a Business and ICT Consultancy, whose team of professional consultants focus on delivering both outstanding service and excellent value to clients. A Reseller, Value Added Reseller and Training Partner to Sparx Systems, Catch uses Enterprise Architect as its analysis and architecture tool of choice. Catch has a strong affiliation with both Sparx Systems HQ and Sparx Systems New Zealand, has developed two products which integrate with Enterprise Architect - Screen Architect and Enterprise Tester - and has recently acquired another add-in, Cadeo for EA / QC.
Catch's approach to the SDLC has been streamlined through the use of an integrated toolset, centred around Enterprise Architect. The prototyping process within the company has been systematised with the release and continued development of Screen Architect, whilst analysis is performed using Enterprise Architect, test management is performed using Enterprise Tester and defect tracking uses Atlassian's JIRA. Through the company's strategic partnerships with Sparx Systems and Atlassian, and the development of proprietary tools, Catch provides client organisations with outstanding consulting services and a cost-effective solution in end-to-end lifecycle management.
Services offered by Catch include:
Consulting Services
Training & Mentored Training
Product Sales & Support
For more information please contact:
Catch Software
sales@catchsoftware.com
+64 9 303 2023
See also our Third-Party Plug In listing for Enterprise Tester.

Five Rings
Based in Wellington, Five Rings was established to provide specialized services in business analysis and software development process improvement.
Working with individuals or teams we streamline activities, deliverables, and supporting tools and processes. This has included tailoring Business Analysis processes and deliverables to specific project or organizational needs with core goals of ensuring quality, enhancing communication and understanding of software requirements, whilst leveraging a number of techniques to accelerate requirements delivery.
Our services include:
The provision of Business Analysis consultancy services.
Training individuals and teams in business analysis skills, processes and deliverables.
Business Process Modeling (UML or BPMN).
The provision of short term BA resources.
Five Rings provides a range of services to support the implementation and use of Enterprise Architect including:
Installation, implementation and configuration services
An introductory training course for Business Analysts
A transition course to enable a speedy transition to productivity
Software Development Process Improvement projects have involved tailoring and implementing contemporary software development methodologies. These implementations range from "lite" Agile projects through to tailored instances of the Rational Unified Process for larger, more formal projects.
For further information please contact us at contact@fiverings.co.nz or visit our website at www.fiverings.co.nz.