Strategic Partners
These Sparx Systems partners are specialists in a market sector or segment and offer products and or services to meet unique customer needs. Geospatial, Telecommunications, Smartgrid and Internet of Things (IoT) are among such sectors.

To find out more about partnering with Sparx Systems, please contact: marketing@sparxsystems.com
Cloud Perspectives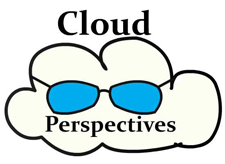 Cloud Perspectives helps organizations (customers and providers) accelerate the time-to-value for cloud computing offerings by harnessing the benefits of effective cloud governance.
Using industry standards from international bodies (NIST, CSA, IFPUG, TM Forum, IIBA, ISACA, OMG, ITU-T, ITIL, TOGAF, ISO, IEEE) as frameworks, Cloud Perspectives' services help improve communications, define business values, establish realistic commitments and reduce rework. The results for clients include reduced risks and costs for software development and maintenance.

Education - Roadmaps - Strategies - Estimates - Architecting - Deploying
Enterprise Architecture is often a foundational element of our services. SPARX Enterprise Architect models can be extended and customized to capture elements required for effective cloud computing and digital transformation.
Combining enterprise architecture, process frameworks, business analysis, IT management consulting, software measurement and estimation, Cloud Perspectives are leaders in governance and enterprise architecture integration.
Enterprise Architecture information directly contributes to our other service offerings:
Cloud Computing Planning, Roadmaps and Migration
Security and Privacy Compliance
Metrics, Benchmarking and Costing
Procurement and Contract Governance
Function Point Analysis and Estimation
Contact Details:
Cloud Perspectives
23 Langholm Cres, Ottawa, Ontario, Canada, K2J 1H1
Phone: +1 (613) 698-5240
Email: info@cloud-perspectives.com
Web: www.cloud-perspectives.com
EDF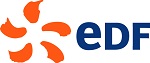 As a global leader in low-carbon energy, the EDF Group covers every sector of expertise, from generation to trading and transmission grids. EDF builds on the expertise of its people, its R&D and engineering skills, its experience as a leading industry operator and the attentive support of its customers to deliver competitive solutions that successfully reconcile economic growth with climate protection.
EDF is a major contributor to the development of electricity standards in IEC (International Electrotechnical Commission). Within IEC, EDF has pioneered and promoted a UML model-driven specification of interoperable and vendor-independent smart grid architectures (IEC62913) compliant with IEC62559 Use Case Methodology.
Services:
EDF uses this model-driven approach for co-developing smart grid architectures with other international utilities and vendors. In many projects and initiatives, EDF promotes using Enterprise Architect to bring a complete model-driven interoperability framework open to the main Standard Development Organization ecosystems.
Addin for Enterprise Architect:

EDF also developed and is distributing the Enterprise Architect's Addin MODSARUS® composed of two modules.
MODSARUS® Use Case module supports the specification of business processes (based on IEC62559 Use Case Methodology).
MODSARUS® Data Flow module is complementary with key existing Enterprise Architect's features such as generic XSD generation or domain specific XSD generation using Enterprise Architect's Schema Composer.
Contact Details:
Business Address: EDF Lab, Department MIRE, 7 boulevard Gaspard Monge, Palaiseau, 91120 France
Email: modsarus@edf.fr
Web: http://www.edf.com
Countries of Operation: EDF R&D presence in France, United States, United Kingdom, Germany, Italy, Poland, China and Singapore.
interactive instruments

interactive instruments provides software solutions and consulting services for information systems involving geospatial and temporal information - with a focus on solutions based on web technologies and open standards.
The company is one of the leading contributors to the development of open standards for Spatial Data Infrastructures (SDI) in ISO/TC 211 and the Open Geospatial Consortium (OGC). It has pioneered the model-driven generation of GML application schemas from platform-independent UML models for geospatial information according to ISO 19109.
Our tool ShapeChange extends Enterprise Architect to derive other representations of the geospatial information models in addition to XML Schemas according to the GML and ISO 19139 encoding rules including RDF/OWL/SKOS, JSON Schema, SQL DDL, KML as well as Feature Catalogues in HTML, Microsoft Word and XML. In addition, ShapeChange also provides the capability to flatten complex geospatial information models to support systems that cannot process complex schemas.
We have worked with information models for geospatial information using Enterprise Architect in many thematic domains including cadastre, topography, city models, road planning, road and traffic management, defence, environment, historic monument management, archaeology, geology and aviation.
interactive instruments was founded in 1985 and is based in Bonn, Germany.
More information about ShapeChange can be found at http://shapechange.net/

Sparx Systems does not necessarily endorse any products or services provided by the Strategic Partners.