Upcoming Events
Visit Sparx Systems and our partners at these exciting events. Or see Prior Events
23-27 September2019

Event: OMG Meeting
Location: Nashville, Tennessee
Date: 23-27 September, 2019
21-24 October2019

Event: IRM UK Enterprise Architecture Conference Europe
Location: London, United Kingdom
Date: 21-24 October, 2019
Europe's only co-located conferences on Enterprise Architecture and BPM. This event provides a unique opportunity to discover the latest approaches and innovative ideas to both Enterprise Architecture and BPM and benefit from the synergies between them.
11-15 November2019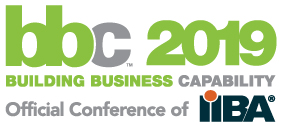 Event: Building Business Capability 2019
Location: Fort Lauderdale, Florida
Date: 11-15 November, 2019
Building Business Capability is the only conference that provides insight into Business Analysis, Business Architecture, Business Process, Business Rules, Business Decisions, and Business Strategy & Transformation toward the pursuit of business excellence.
9-13 December2019

Event: OMG Meeting
Location: Long Beach, California
Date: 9-13 December, 2019
Prior Events