Upcoming Events
Visit Sparx Systems and our partners at these exciting events. Or see Prior Events
14-15 May2019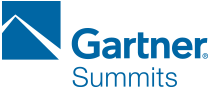 Event: Gartner Enterprise Architecture Summit 2019 US
Location: Orlando, FL, United States
Date: 14-15 May, 2019
At Gartner Enterprise Architecture & Technology Innovation Summit 2019, you'll hear Gartner experts present the latest research on crucial technology trends transforming how business gets done, what they'll mean for your business and what you need to do now to be ready.
27-30 May2019

Event: Business Analysis World Toronto
Location: Toronto, California
Date: 27-30 May, 2019
3-4 June2019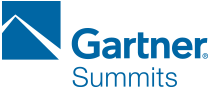 Event: Gartner Enterprise Architecture Summit 2019 UK
Location: London, United Kingdom
Date: 3-4 June, 2019
As digital transformation unfolds, enterprise architects and technology innovation leaders must pinpoint the business areas in which today's rapidly changing technologies can deliver new value - now and tomorrow.
17-21 June2019

Event: OMG Meeting
Location: Amsterdam, Netherlands
Date: 17-21 June, 2019
23-27 September2019

Event: OMG Meeting
Location: Nashville, Tennessee
Date: 23-27 September, 2019
21-24 October2019

Event: IRM UK Enterprise Architecture Conference Europe
Location: London, United Kingdom
Date: 21-24 October, 2019
Europe's only co-located conferences on Enterprise Architecture and BPM. This event provides a unique opportunity to discover the latest approaches and innovative ideas to both Enterprise Architecture and BPM and benefit from the synergies between them.
9-13 December2019

Event: OMG Meeting
Location: Long Beach, California
Date: 9-13 December, 2019
Prior Events