External Test Cases are model elements that exist in the model hierarchy as shown in the Project Browser. As 'first-class' elements, Test Cases can be placed on diagrams and have connectors to link them to other elements. They can therefore be connected, or traced, to multiple elements via Dependency connectors, for example.
Internal Test Cases exist within a model element. They define the detailed steps of a particular test (as well as relevant test metadata such as 'Status' and 'Last Run Date'). External Test Case elements can therefore contain one or more internal Test Cases.
When deciding whether to generate internal or external Test Cases from a Use Case model, determine how you want to use and access your Test Cases in the model. For the tightest traceability between a Use Case and its corresponding scenario (black-box) tests, you might choose internal Test Cases. That way, the scenario tests reside directly within the Use Case element. If you'd prefer to separate your Test and Use Case models, however, generate an External Test Case. It will still contain the appropriate set of Internal Test Cases, but you have flexibility as to where those tests reside in the model.
Each approach supported by Enterprise Architect's Structured Specification tab is illustrated below: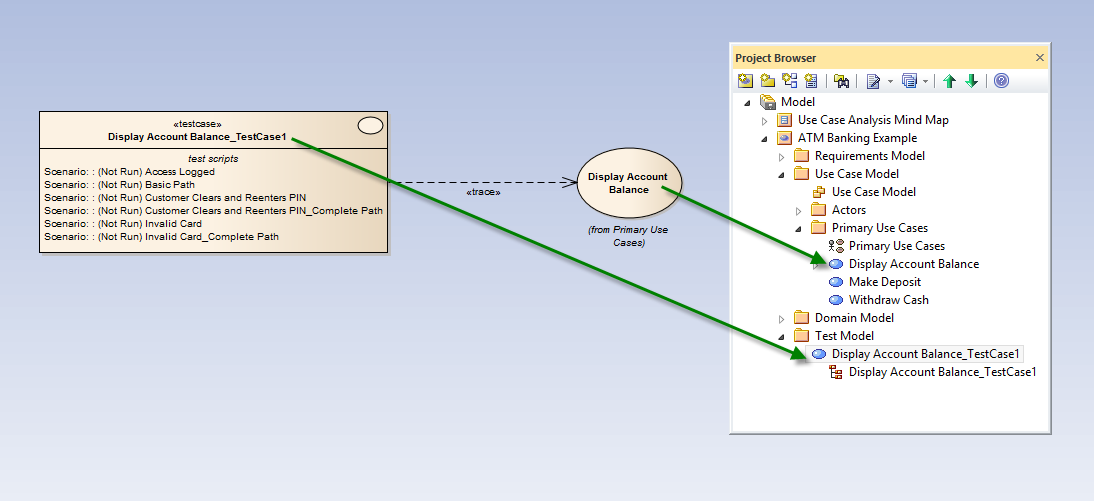 An External Test Case contains one or more internal test, exists separately in the model hierarchy and can be traced to the corresponding Use Case.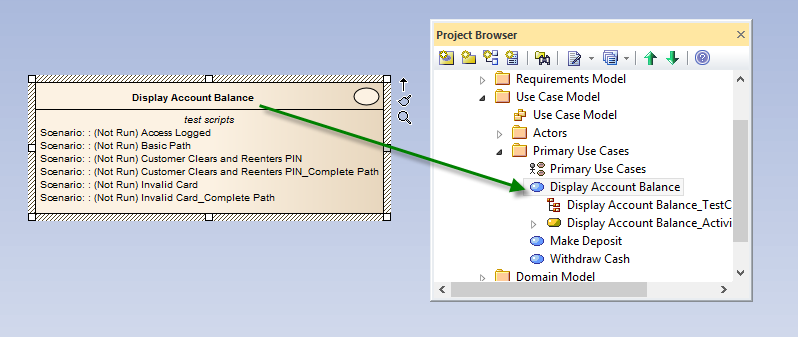 Generate Internal Test Cases if you want them to reside directly within the Use Case element.