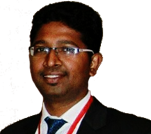 Madhav'
Sparx Systems India



Scott Hebbard
Sparx Systems


Transparency at the organization level is critical when it comes to modeling Enterprises and Systems.
Aligning business and IT leadership across an organization is much simpler and more effective with increased transparency, leading to smarter decisions and faster implementation.
This webinar will demonstrate how Sparx Systems Prolaborate has transformed the modeling process of four global organizations.
In this webinar, we will show you how to:
Share Enterprise Architect models with your business stakeholders and encourage collaboration.
Deliver information from live EA models to Confluence or SharePoint users.
Make real-time information available to the right audience at the right time.
This webinar has completed. The recording and Q&A will be posted shortly.