TOGAF Catalogs
Enterprise Architect helps you to create Model Catalog Artifacts, using the TOGAF-Catalog model Pattern. Choosing this model Pattern in the Model Wizard generates a template model in which you create TOGAF-specific catalogs for:
Actors
Business Services
Organization Units
Principles
Requirements and
Roles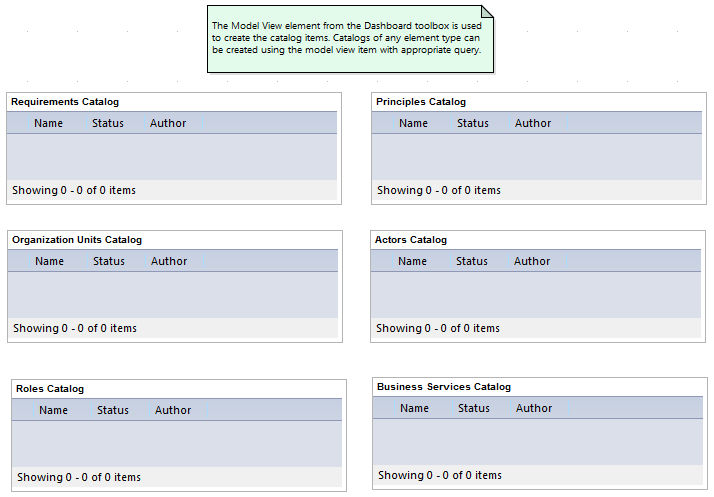 Each Model View will list all objects of the corresponding type in the entire model.
Alternatively, you can create TOGAF Catalogs in a diagram using Model View elements from the 'Dashboard' pages of the Diagram Toolbox.