Information Architecture
Information Architecture is key to the success of an Enterprise Architecture Program, as information is created, consumed and destroyed by the components that make up the other architectures. Understanding which business functions and processes utilize information, which applications serve as the master record, where information is created and destroyed, and which technology components store and manipulate the information, is critical to achieving the business outcomes.
The information architecture will typically consist of a description of the baseline and target architectures, with a series of transitions defined that can be executed and that would be described on Roadmap diagrams.
Enterprise Architect is a profoundly useful tool for creating and maintaining information architectures, with its sophisticated and extensive support for standards and its wide range of tools to support information models, from high level classifications and concepts right down to the level of schemas and the elements and columns they are composed of. Tools such as the Schema Composer and the Database Builder, along with the UML Class diagram and Glossary, and the Model Transformation facility, will be invaluable.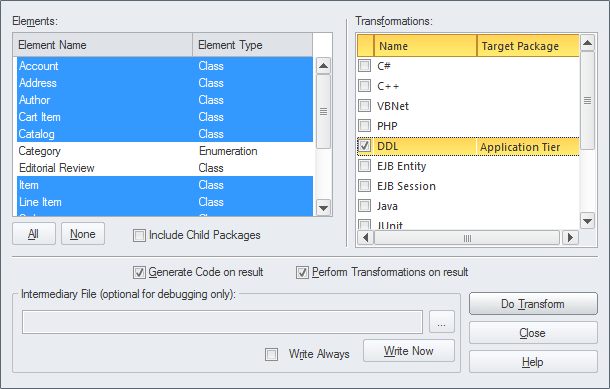 Learn More: Information Architecture