Hyperlinks Between Diagrams
Create a hyperlink between diagrams
Step

Action

1

Open the diagram in which to display the hyperlink to another diagram.

From the Browser window select the diagram you want to create a hyperlink to:

2

Drag the diagram on to the current diagram.

The 'Select Type' dialog displays.

3

Select the 'Hyperlink' option and click on the OK button.

The final hyperlinked diagram should resemble this diagram, where the 'Class' diagram is the diagram to which the 'Product Order' diagram hyperlinks (notice that the hyperlink icon is different).
Example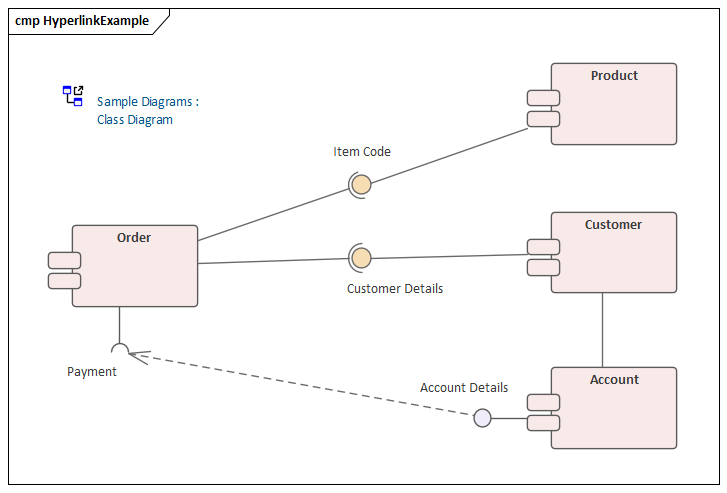 Notes
If the hyperlink appears as a Sub Activity, select the 'Start > Appearance > Preferences > Preferences > Diagram > Behavior' option and deselect the 'Use Automatic SubActivities' checkbox
When a user clicks on the hyperlink, the linked diagram opens (in the example, Class); the diagram name tab has a small arrow on it which, when you double-click on it, returns you to the original diagram (), closing the linked diagram