Data Modeling - Conceptual Data Model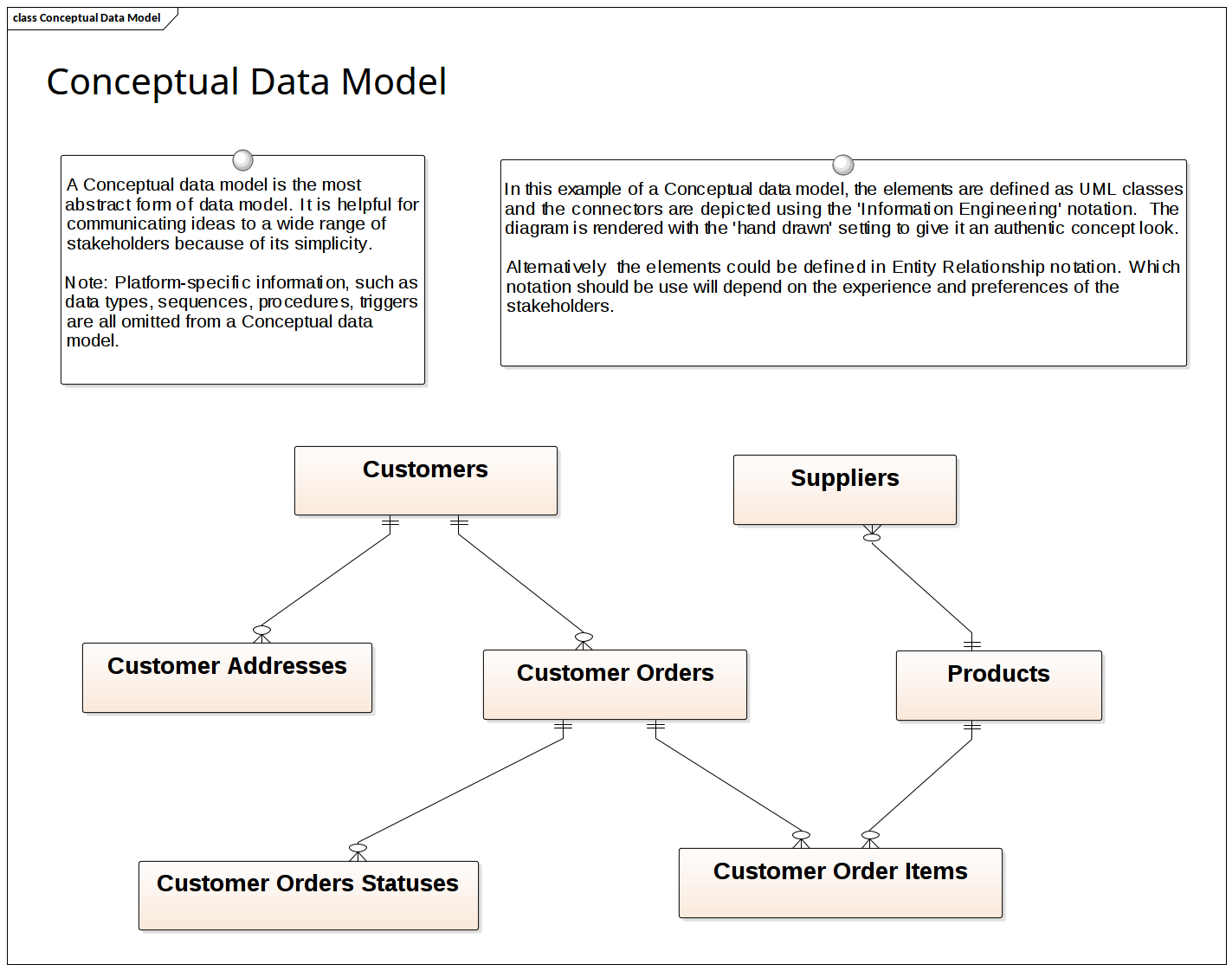 A Conceptual data model is the most abstract form of data model. It is helpful for communicating ideas to a wide range of stakeholders because of its simplicity.  In this example of a Conceptual data model, the elements are defined as UML classes and the connectors are depicted using the 'Information Engineering' notation.  The diagram is rendered with the 'hand drawn' setting to give it an authentic concept look. 
Enterprise Architect supports a number of data model notations:
Information Engineering
IDEF1X
UML Data modeling
Entity Relationship notation
The notation used can depend on the preferences of the stakeholders.
Learn More:  Conceptual Model