Mathematical Simulations
From Release 15.2 onwards, Enterprise Architect provides a greatly expanded range of options for introducing powerful mathematical tools and capabilities into your simulations.
You can bring the power of integrated external tools such as MATLAB into your models through the use of Solver Classes, and can also export your models for execution in other external tools such as MATLAB Simulink, Stateflow and Simscape, or OpenModelica.
Enterprise Architect includes an extensive library of mathematical functions within the JavaScript engine, providing the benefits of a significantly expanded Simulation capability.
Enterprise Architect also provides a wide range of Dynamic Charts; without the need for external tools, you can configure these Charts to extract and plot information from Simulations that have been directly executed inside Enterprise Architect.
Explore the:
Solver classes in Enterprise Architect that call MATLAB or Octave to incorporate complex mathematics into your model-based simulations
Extensive internal Math Library based on the popular Cephes function library
Integration with the OMG SysPhS standard, enabling you to configure your model for export to common tools
Support for exporting models to MATLAB Simulink, Simscape and Stateflow; you can create your model in Enterprise Architect and execute it in MATLAB
Extensive support for Modelica; you can create and configure your model in Enterprise Architect and execute it in Modelica
Presentation of the results of your modeling and simulation in Chart formats, either within a dedicated graphics presentation tool or through the Dynamic Charting facilities of Enterprise Architect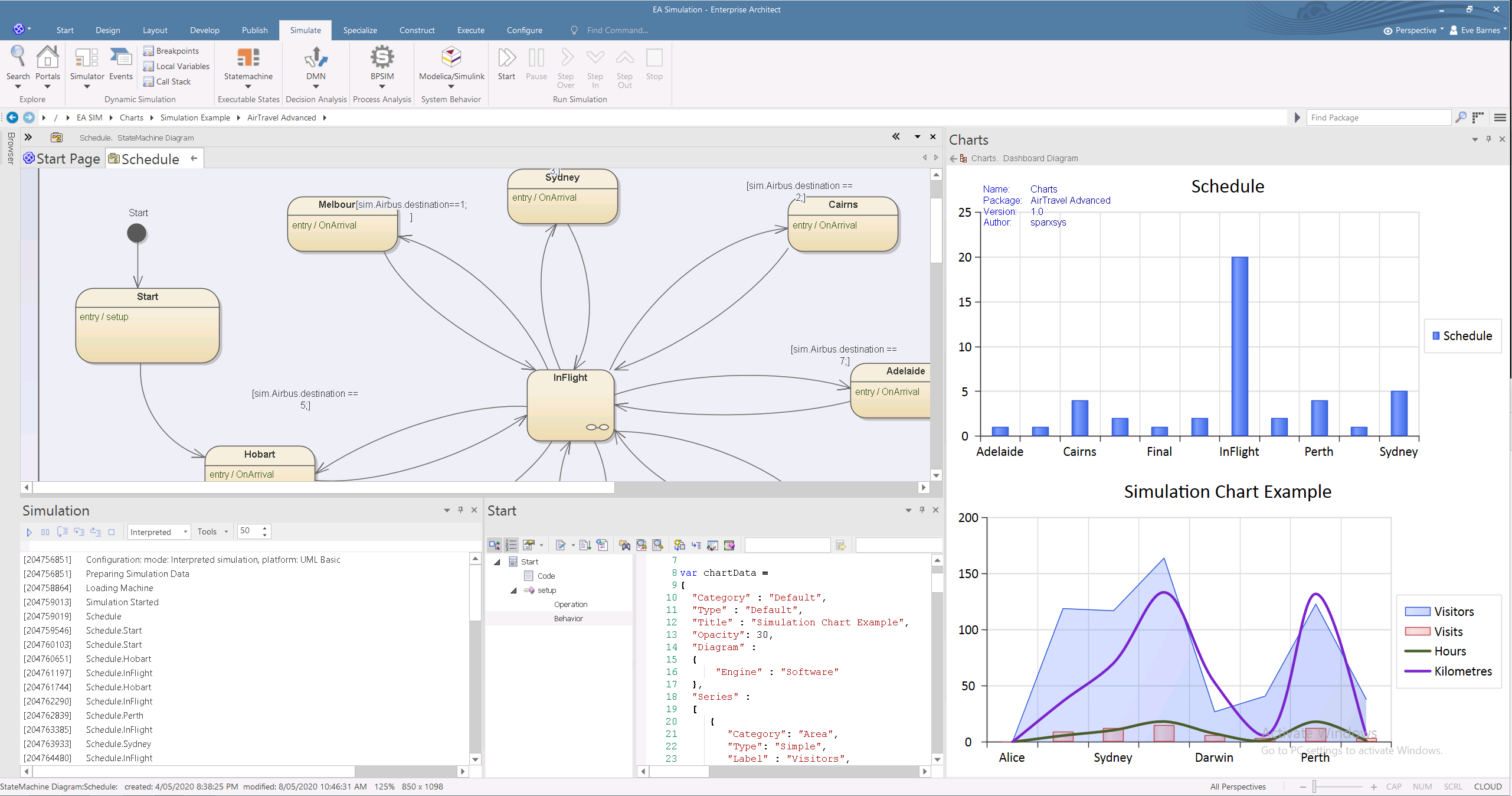 Available Integrations
Solvers
Configuring Simulations
Common Use Cases
Learn more