Part 2 - First Contact
Starting Enterprise Architect
We hope you are now familiar with the concepts presented in Part 1 of this Guide. It's now time to start up Enterprise Architect and find your way around the user interface. Along the way you will make a few choices to help tailor the Trial Edition to your purpose. Note that any decisions you make are not final and can be changed by restarting Enterprise Architect or using the various preference tools to customize your experience.
Assuming you have installed Enterprise Architect you can now click on the desktop icon (if available) or find the shortcut in the Start Menu if preferred. Presuming everything is in place we are now on our way. 
Some House-keeping
During the process of opening the Trial, a dialog will pop up.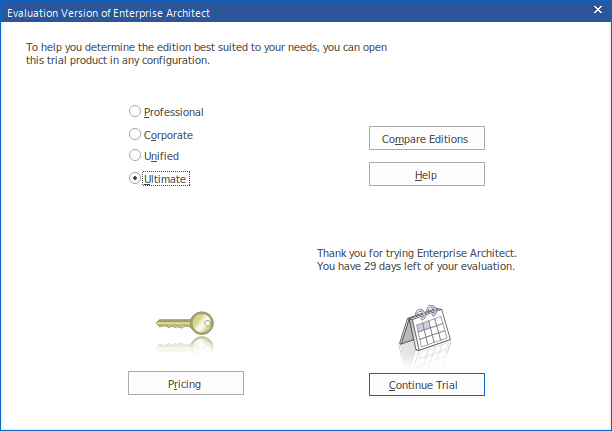 This dialog confirms that you have started using the Trial Edition for the 30-day trial period, and provides an option for accessing the web site to review pricing and purchase options for the product. Also displayed is set of radio buttons from which you select the edition of Enterprise Architect that you want to try out. Information about what each of the different editions includes and does is available from the website by clicking on the Compare Editions button.
This dialog will display whenever you open the Trial Edition, so you can explore and compare different editions as many times as necessary within your trial period.
As shown, the dialog also displays a count-down of the days left in your Trial period.
Click on the radio button for any edition (for the purposes of this topic, it does not matter which) and click on the Continue Trial button; the main Enterprise Architect workspace displays.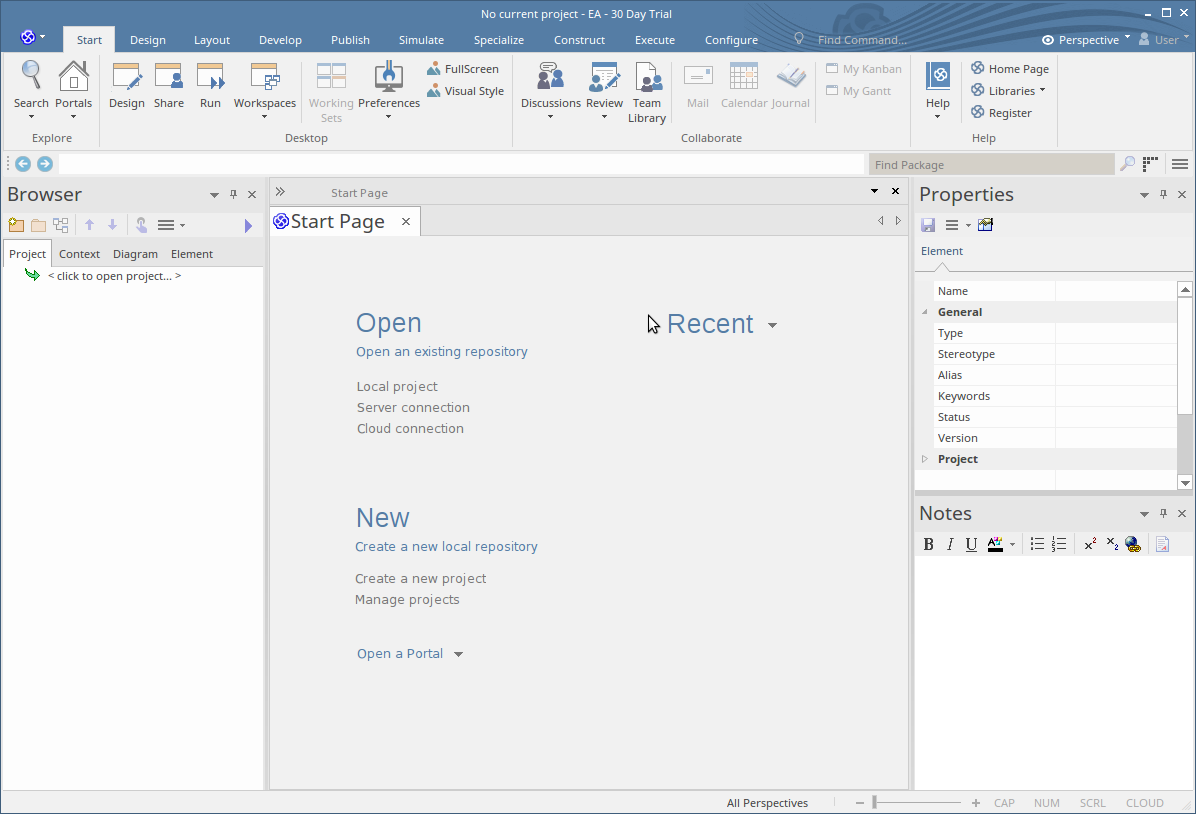 You can tailor this workspace to have a different layout, content and appearance to support your work tasks; we will show you how in a later topic.
First Steps
Very (very) important!
When Enterprise Architect starts up there is no current repository selected. Before you can start modeling and creating diagrams you will need to either open an existing model or create a new one. If this is your first time working with Enterprise Architect and you don't have any existing models to use, you should create a new file based repository that you can experiment and play in while you learn about modeling and using Enterprise Architect.
Let's create a new Repository file now.
Press Ctrl+N which is the hot key to create a new file based repository
-or-
In the 'New' section on the Enterprise Architect Start Page, click on the 'Create a new project' option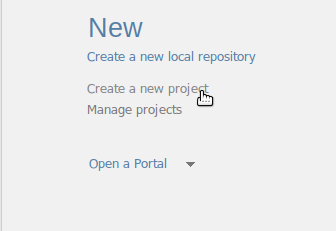 Select a filename and location for your repository
You will be prompted to select a file name and location for your new repository. Once you have chosen a name and location, click on the OK button and Enterprise Architect will create a new empty model for you to begin working with.
What has changed?
Although not much will appear to have changed, you now have a working repository into which you can start adding new elements and diagrams. The main thing to note is that the Browser window now has a new root element called 'Model' which is the starting point from which you will build your own individual repository.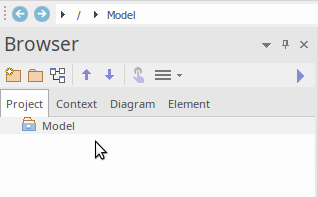 Where are we now?
By now we have started up the Trial Edition, created a new repository and loaded that repository into the Enterprise Architect workspace. Next up we will create some new model elements and diagrams, before moving on to a brief overview of the user interface.