Custom ArchiMate Viewpoints
This topic discusses the procedures for creating a custom ArchiMate Viewpoint.
Create a Profile with a Viewpoint
All language customization functions within Enterprise Architect start with a Profile Package, as shown in this diagram.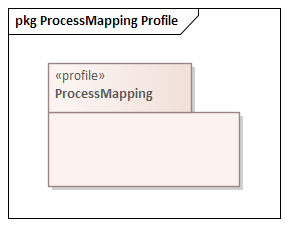 Extending a Base ArchiMate Diagram Type
The first part of defining a Viewpoint in Enterprise Architect is defining which diagram type or types it will extend. This selection determines where users will be able to find your Viewpoint and provides the grouping of element and relationship types within the Toolbox.
This diagram demonstrates the definition of a Viewpoint extending an ArchiMate Business Layer diagram.

Specifying the Elements and Relationships in a Viewpoint
The elements appearing in a Viewpoint are defined by the Exposes relationships from the View Specification to the Stereotypes and UML Metaclasses to be included.
When defining a Viewpoint for a modeling language that you are not the author of, these stereotypes will appear with qualified names, as shown in this diagram.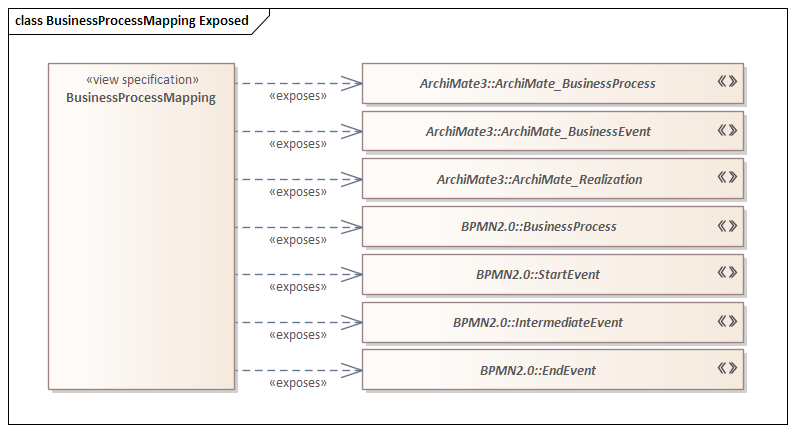 Importing a Profile
Selecting your Viewpoint
Learn more