WebEA User Guide
Sparx System's WebEA is a web-based application that allowsyou to review and comment on Enterprise Architect repositories, in real time, on a range of mobile devices or on a remote work station, without needing to install Enterprise Architect. You can be anywhere in the world and do not need to be in an office, just somewhere where internet access is available(#). WebEA is ideal for stakeholders and clients to see the work in which they are invested, and to comment on and discuss aspects of the model.
WebEA models can be configured to allow you to update element notes and Tagged Values, add element features (such as tests and resource allocations) and even create Project Management elements (to record issues, changes and similar), or Use Cases, Requirements and system components.
The data shown by WebEA is the same as is shown by Enterprise Architect, even though you are using your web browser. This means that all model updates occur in real time, so WebEA users can be confident that they are seeing the latest version of the model structure.
#  Specific configuration is required to enable WebEA access to your Enterprise Architect repositories via the internet.
How to Open WebEA
Open the web browser on your device and, in the address bar, type in the complete WebEA URL. Press the Enter key or tap the Go key.
These are some examples of the complete URL that might be needed to open WebEA.
      https://demo.sparxpublic.com
In the case where the web server has the IP of 11.22.33.44 and has been configured to use the non-standard Port of 800, the complete URL would be:
      https://11.22.33.44:800
If the WebEA application files were placed in a sub-folder called 'WebEA' under the web server's root folder, then the complete URL would be:
      http://11.22.33.44:800/WebEA/
If the entered URL is a valid, the WebEA Login page displays, which will show all the models that are available.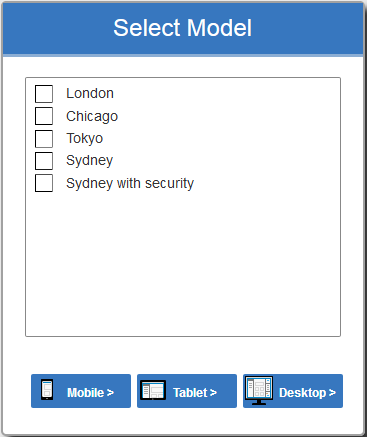 Acknowledgements
WebEA incorporates certain components developed by third parties. Sparx Systems acknowledges the contribution made to the WebEA product by these components:
jQuery v1.12.3  - jQuery Foundation
NicEdit ©2007-2008, Brian Kirchoff, under license from MIT
Date Picker for jQuery v5.1.1, Keith Wood, under license from MIT
HTML Purifier v4.10.0, licensed under GPL v2.1
Learn more