The Execute Window Selector
The Execute Window Selector provides immediate access to a range of windows for running simulations, working with source code, and analyzing and executing code. Each window name is a command that, when you click on it, opens that window.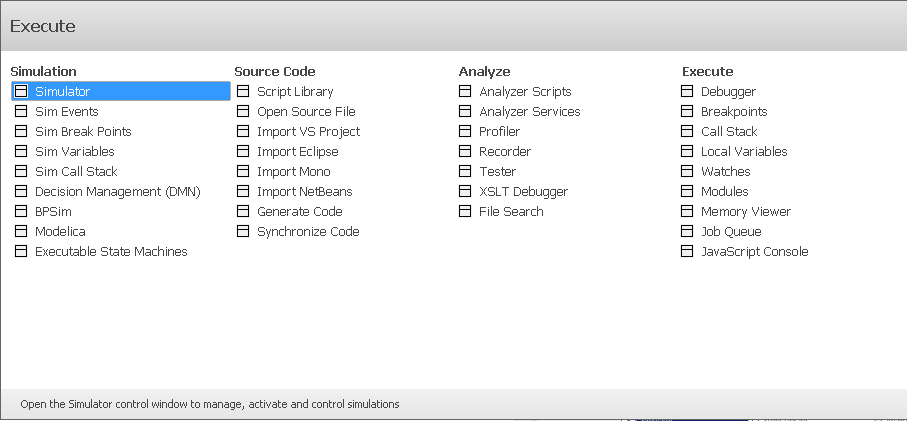 The windows are organized into four sets, as described in the tables of this topic.
Simulation
The 'Simulation' group of windows help you to perform, check and manage model simulations of the processing defined in sections of your model.
Source Code
The 'Source Code' group of windows help you to generate, import and synchronize code from sources both internal to the model and external.
Analyze
The 'Analyze' group of windows help you to analyze the performance of the applications you are developing, in whole or in part, in a number of ways.
Execute
The 'Execute' group of windows help you to view the execution of code and manage various parameters such as the breakpoints, variables, DDLs and memory used in the execution.