The Publish Window Selector
The Publish Window Selector provides access to commands that facilitate publishing and exchanging model data.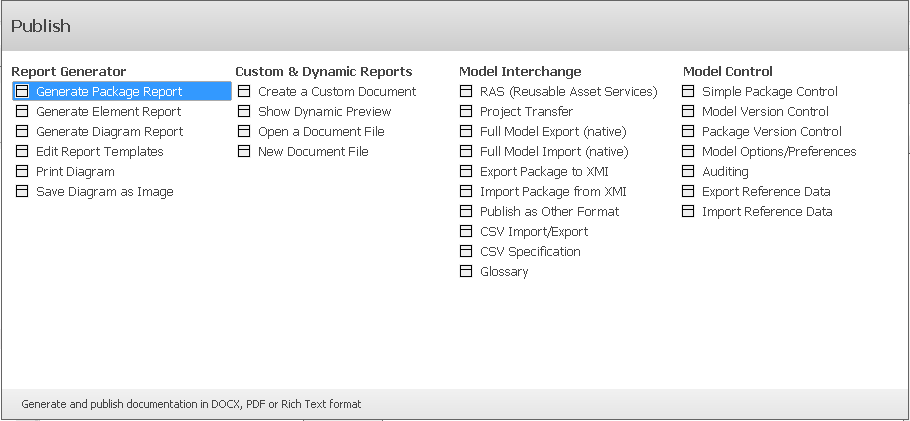 The Publish commands are organized into four sets, as described in the tables of this topic.
Report Generator
The 'Report Generator' commands focus on the specification and generation of reports of model data, including the printing or saving of model diagrams as images.
Custom and Dynamic Reports
The 'Custom and Dynamic Reports' group of commands allows you to create and view documents in Enterprise Architect's Document Editor window.
Model Interchange
The 'Model Interchange' list of commands provides facilities for exporting and importing model data to and from XML files, to support sharing models with other Enterprise Architect projects and with other modeling tools.
Model Control
The 'Model Control' commands are related to the change management of your model data and include Version Control configuration as well as Auditing.