Robust Team Based Systems Engineering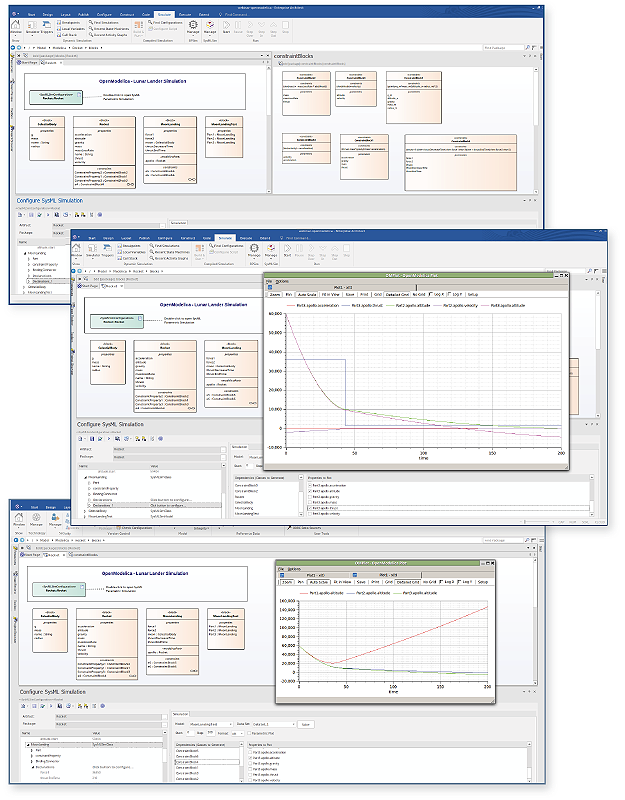 Specify, analyze and design large scale systems using SysML with Enterprise Architect.
MDG Technology for SysML provides a rich, team-based modeling environment for Systems Engineering. Tightly integrated with Sparx Systems' award-winning Enterprise Architect, MDG Technology for SysML helps engineers to specify requirements, design robust systems and model with all 9 SysML diagrams.
Simulate with OpenModelica
Rapid and robust evaluation of SysML models
Simulate and graph
Describe and annotate
Generate OpenModelica code
Extensive resources Library
www.sparxsystems.com/openmodelica
Enterprise Architect delivers the ultimate modeling solution for Systems Engineering!
Specify system behavior with SysML Requirements. Design nested systems and subsystems with SysML Blocks and Parts. Analyze system-to-system behavior using Interaction Diagrams, Activities and State Machines. Define system dynamics and enforce correctness with Parametric and Constraint blocks.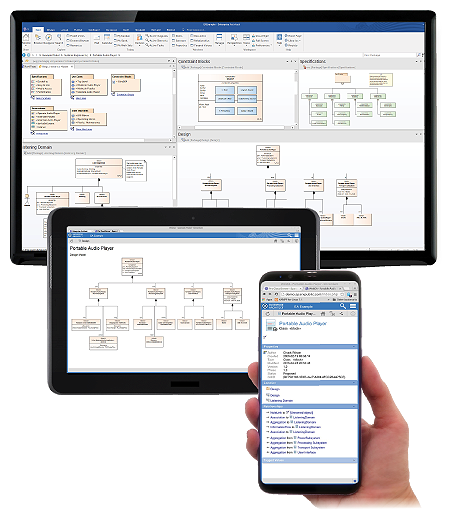 Parametric model simulation.
Increase productivity with MDA (Model Driven Architecture) transformations.
Visualize and trace formal requirements.
Bring your State Machines and Activities to life with advanced simulation support for triggers, signals and events.
Executable code generation from State Machines.
Model to code transformations for Hardware Description Languages such as SystemC, VHDL and Verilog.
Leverage the latest XMI 2.5.1 and UML 2.5 specifications.
Convert SysML 1.1, 1.2 and 1.3 models to SysML 1.4 using using Sparx Systems' migration scripts.
Display nested elements with Structure Compartments.
UML and SysML are trademarks of Object Management Group, Inc. in the United States and/or other countries.
Collaborate & Integrate
Radically transform the business value of SysML
Supporting Systems Engineering
Product Range
Enterprise Architect
MDG Technologies
Frameworks and Features