Publishing Your Content
Sharing your models by either giving people access to your repository or, if your models are hosted by the Pro Cloud Server, giving people browser-based views through WebEA or Prolaborate, is an easy way to publish the content. There will, however, be circumstances when you need to create formatted documentation for regulatory or contractual reasons, and Enterprise Architect has a range of publishing mechanisms that make it easy to generate first-class corporate documentation in a range of formats.

Custom document feature used to create documents that are flexible, intuitive and dynamic.
The easiest way to get started with document publishing is to use the Custom Document facility. Using this feature, you can create a document based on a template and add any content, formatting it as you go based on the template styles. You can then inject content into the document from the model. For example, you could have a set of Requirements in the repository and simply drag these from the browser onto the document; by selecting a template, the Requirements would be rendered in the document based on the formatting and styles specified in the template.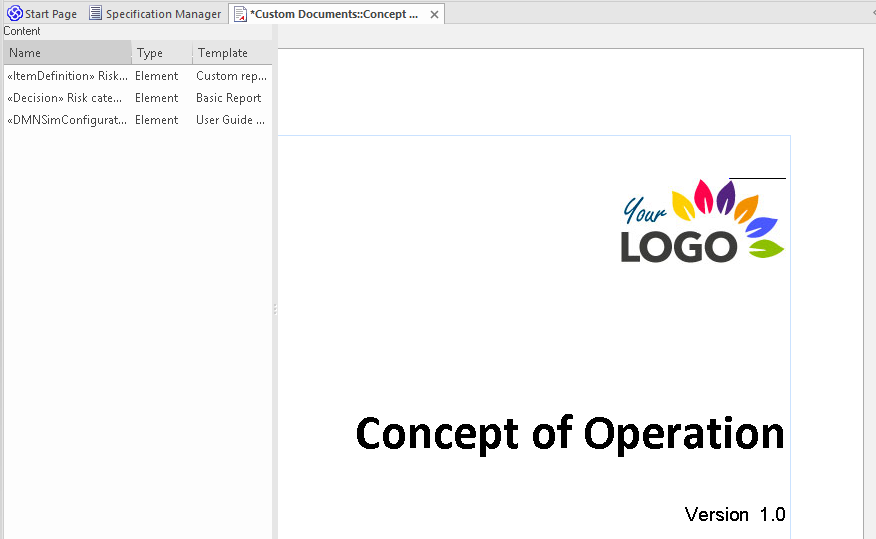 An example document showing the dynamic content panel and inserted logo and title.
Learn More