Generate RTF Documentation in Enterprise Architect
Producing high quality documentation in Enterprise Architect is simplicity itself. Documentation can be produced in the MS Word compatible .RTF format in a matter of seconds or minutes, with a simple procedure. Even the largest models can be used to generate documentation in an instant, with no problem.
Simply select the Package you wish to document in the Project View and right click to bring up the context menu. Select Documentation | Rich Text Documentation.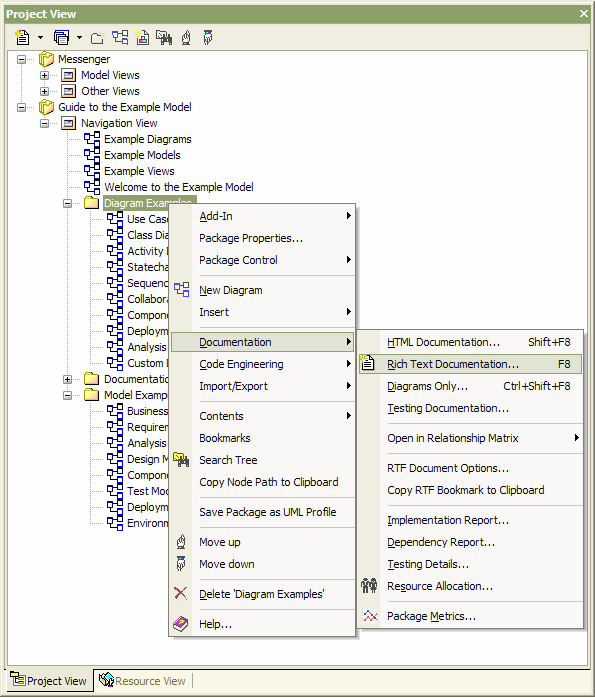 Selecting this option will display the following options screen. From here you can select what details to include or exclude, what diagrams to show, whether to process child packages, where to output documentation & etc. When complete, press Create to generate your RTF document.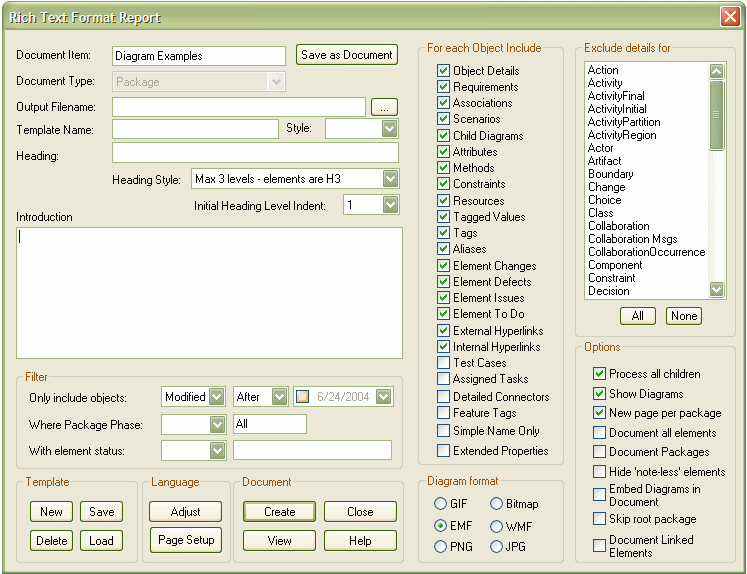 Rich Text Format documents can be read by MS Word. In practice you may wish to create Master documents with links to your RTF files - this way you can continually update the body of the document (the RTF part) while keeping the master sections (indexes, cover pages, headers, footers & etc.) the same.
Note: The RTF files generated by EA has the option of storing the images in a separate directory - if you distribute your documents using this method you must either distribute this directory as well OR use MS Word to break the links and store the images in the document (see Edit/Links in MS Word).
Some example output is available here: EADocuments.zip