Reusable Asset Server
The Reusable Asset Server (RAS) is a team productivity feature that allows teams to store modeling content in a location that can be accessed by distributed groups of modelers for reuse. Any team or organization can set up a RAS, store content and - through security settings - make it available. The atomic unit of storage is an asset that can be both modeling- and file-based information:
Packages contained in a repository and viewable in the Browser
Files in a range of text, code and graphic formats, including .eap files
The Reusable Asset Server is available from the 'Publish' ribbon using the 'Model Exchange' panel. This puts this service at your fingertips.

The assets are stored in the Cloud and require a connection to be specified to a Pro Cloud Servicer model that has been set up for this purpose. Typically, this task is performed by the infrastructure section of an IT department, and the details of how to connect would be simply provided to the engineering team. This screen capture shows the details that are required to make the Cloud-based connection.
Once a server has been set up it is possible to add any asset to it. Formally, the server is a registry and content is set to be registered on the server.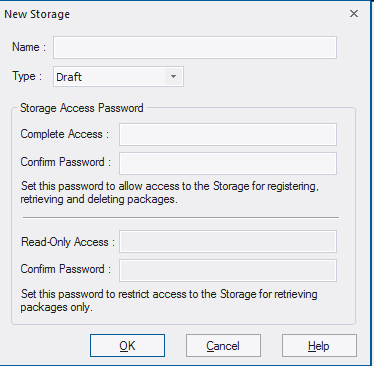 The Reusable Asset Server can be used to store information and modeling assets between projects, and is particularly useful for storing information for reuse between projects or programs. When a project has delivered its value to the business it is quite common for the project artifacts to be archived and effectively made inaccessible to other teams. The Reusable Asset Server is a convenient place to store these artifacts so they can be reused by other teams. For example, a project that has developed models for a new or upgraded hospital could store these valuable modeling artifacts in the RAS and then any time another hospital is being worked on they could be reused, saving potentially thousands of hours of work.  This image shows the details of a Package registered within the RAS, including the version number, the Global User Identifier and comments that will help an engineer browsing for reusable content find the assets they are looking for.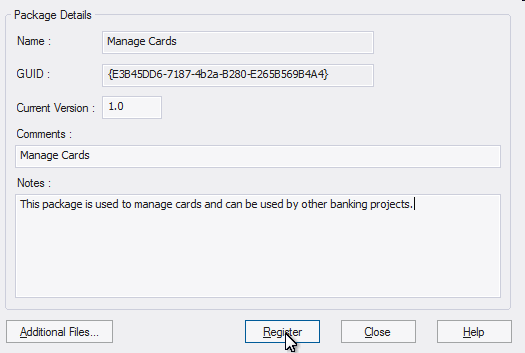 One of the key advantages of using this feature is that the RAS holds assets in a dependency tree, allowing a potential user of the asset to understand the Packages that it depends on.  This is an analogous mechanism used by software installation programs that determine if a software item selected for installation depends on other items that are not present on the target machine, and if these items in turn have other dependencies. The Reusable Asset Service does this work for the engineer and performs a traversal of the dependency graphs, allowing the user to understand what the required asset depends on. This screen capture shows how dependencies can be managed in the RAS.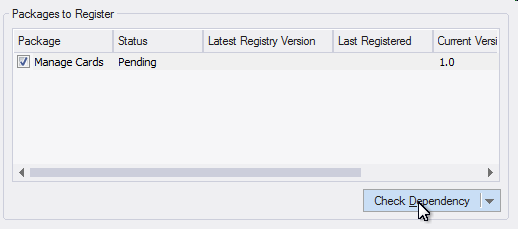 For more information see the Reusable Asset Service Help topic.